Definition of Target firm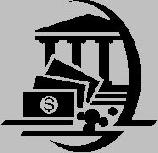 Target firm
A firm that is the object of a takeover by another firm.


---
Related Terms:
a measure used in academic finance articles to measure the excess returns an investor would have received over a particular time period if he or she were invested in a particular stock.
This is typically used in control and takeover studies, where stockholders are paid a premium for being taken over. Starting some time period before the takeover (often five days before the first announced bid, but sometimes a longer period), the researchers calculate the actual daily stock returns for the target firm and subtract out the expected market returns (usually calculated using the firm's beta and applying it to overall market movements during the time period under observation).
The excess actual return over the capital asset pricing model-determined expected return market is called an ''abnormal return.'' The cumulation of the daily abnormal returns over the time period under observation is the CAR. The term CAR(-5, 0) means the CAR calculated from five days before the
announcement to the day of announcement. The CAR(-1, 0) is a control premium, although Mergerstat generally uses the stock price five days before announcement rather than one day before announcement as the denominator in its control premium calculation. However, the CAR for any period other than (-1, 0) is not mathematically equivalent to a control premium.


---
Compensation paid to top-level management by a target firm if a takeover occurs.


---
Combination of two firms into one, with the acquirer assuming assets and liabilities of the target firm.


---
Measure taken by a target firm to avoid acquisition;
for example, the right for existing shareholders to buy additional
shares at an attractive price if a bidder acquires a large holding.


---
A friendly potential acquirer of a firm sought out by a target firm that is threatened by a less
welcome suitor.


---
A bond covenant that specifies certain actions the firm must take.


---
he written statement that follows any "trade" in the securities markets. Confirmation is issued
immediately after a trade is executed. It spells out settlement date, terms, commission, etc.


---

Payout ratios that are consistent with the availability of excess funds to make
cash dividend payments.


---
Refers to an order to buy or sell that can be executed without confirmation for some fixed period. Also,
a synonym for company.


---
An undewriting in which an investment banking firm commits to buy the
entire issue and assumes all financial responsibility for any unsold shares.


---
Total firm value minus total firm debt.


---
See:diversifiable risk or unsystematic risk.


---
The present value of a firm's expected future net cash flows discounted by the
required rate of return.


---
The tendency of firms that are neglected by security analysts to outperform firms that
are the subject of considerable attention.


---
The tendency of small firms (in terms of total market capitalization) to outperform the
stock market (consisting of both large and small firms).


---
Target
A specific level of some economic variable that a policy attempts to maintain.


---
Target Benefit Plan
A defined benefit plan under which the employer makes
annual contributions into the plan based on the actuarial assumption at that time
regarding the amount of funding needed to achieve a targeted benefit level.


---
Target cash balance
Optimal amount of cash for a firm to hold, considering the trade-off between the
opportunity costs of holding too much cash and the trading costs of holding too little cash.


---
Target costing
A method of costing that is concerned with managing whole-of-life costs of a product/service during the product design phase – the difference between target price (to achieve market share) and the target profit margin.


---
target costing
a method of determining what the cost of a
product should be based on the product's estimated selling
price less the desired profit


---
Target payout ratio
A firm's long-run dividend-to-earnings ratio. The firm's policy is to attempt to pay out a
certain percentage of earnings, but it pays a stated dollar dividend and adjusts it to the target as base-line
increases in earnings occur.


---
Target rate of return pricing
A method of pricing that estimates the desired return on investment to be achieved from the
fixed and working capital investment and includes that return in the price of a product/service.


---
Target zone arrangement
A monetary system under which countries pledge to maintain their exchange rates
within a specific margin around agreed-upon, fixed central exchange rates.


---
Targeted repurchase
The firm buys back its own stock from a potential bidder, usually at a substantial
premium, to forestall a takeover attempt.


---
Comparative credit analysis
A method of analysis in which a firm is compared to others that have a desired
target debt rating in order to infer an appropriate financial ratio target.


---
Exclusionary self-tender
The firm makes a tender offer for a given amount of its own stock while excluding
targeted stockholders.


---
Leverage rebalancing
Making transactions to adjust (rebalance) a firm's leverage ratio back to its target.


---

Watch list
A list of securities selected for special surveillance by a brokerage, exchange or regulatory
organization; firms on the list are often takeover targets, companies planning to issue new securities or stocks
showing unusual activity.


---
Related to : financial, finance, business, accounting, payroll, inventory, investment, money, inventory control, stock trading, financial advisor, tax advisor, credit.