Definition of Poison pill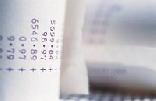 Poison pill
Anit-takeover device that gives a prospective acquiree's shareholders the right to buy shares of the
firm or shares of anyone who acquires the firm at a deep discount to their fair market value. Named after the
cyanide pill that secret agents are instructed to swallow if capture is imminent.


---
poison pill
Measure taken by a target firm to avoid acquisition;
for example, the right for existing shareholders to buy additional
shares at an attractive price if a bidder acquires a large holding.


---
Related Terms:
A covenant allowing the bondholder to demand repayment in the event of a hostile merger.


---
An option granting the right to sell the underlying futures contract. Opposite of a call.


---
An option to sell a stipulated amount of stock or securities within a
specified time and at a fixed exercise price. See Call.


---
a system using computer graphics for product designs


---
the use of computers to control production processes through numerically
controlled (NC) machines, robots, and automated assembly systems


---
the integration of two or more flexible manufacturing systems through the use of a host computer and an information networking system


---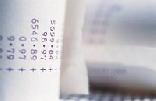 A put option position in which the option writer also is short the corresponding stock or has
deposited, in a cash account, cash or cash equivalents equal to the exercise of the option. This limits the
option writer's risk because money or stock is already set aside. In the event that the holder of the put option
decides to exercise the option, the writer's risk is more limited than it would be on an uncovered or naked put
option.


---
The level of output produced by the economy when operating at the natural rate of unemployment.


---
Arrangement by which investors who receive a dividend also receive a tax credit for
corporate taxes that the firm has paid.


---
To assign a value to a good or service in place of a market value that is not available.


---
The value of consumption services obtained by owning one's house rather than having to pay rent.


---
a number (prefaced as a multiplier
to an unknown variable) that indicates the rate at which each
decision variable uses up (or depletes) the scarce resource


---
Tables that indicate how much each industry requires of the production of each other
industry in order to produce each dollar of its own output.


---
GDP.


---
The difference between full employment output and current output.


---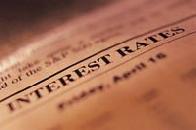 Potential Output or Potential GDP
Output produced when the economy is operating at its natural rate of unemployment.


---
Protective put buying strategy
A strategy that involves buying a put option on the underlying security that is
held in a portfolio. Related: Hedge option strategies


---
Put an option
To exercise a put option.


---
Put bond
A bond that the holder may choose either to exchange for par value at some date or to extend for a
given number of years.


---
Put-call parity relationship
The relationship between the price of a put and the price of a call on the same
underlying security with the same expiration date, which prevents arbitrage opportunities. Holding the stock
and buying a put will deliver the exact payoff as buying one call and investing the present value (PV) of the
exercise price. The call value equals C=S+P-PV(k).


---
Put option
This security gives investors the right to sell (or put) fixed number of shares at a fixed price within
a given time frame. An investor, for example, might wish to have the right to sell shares of a stock at a certain
price by a certain time in order to protect, or hedge, an existing investment.


---
Put Option
A contract that gives the holder the right to sell an asset for a
specified price on or before a given expiration (maturity) date


---
put option
Right to sell an asset at a specified exercise price on or before the exercise date.


---
Put Option
Contract that grants the right to sell at a specified price at some time in the future.


---
Put price
The price at which the asset will be sold if a put option is exercised. Also called the strike or
exercise price of a put option.


---
Put provision
Gives the holder of a floating-rate bond the right to redeem his note at par on the coupon
payment date.


---

Put swaption
A financial tool in which the buyer has the right, or option, to enter into a swap as a floatingrate
payer. The writer of the swaption therefore becomes the floating-rate receiver/fixed-rate payer.


---
Putaway
The process of moving received items to storage and recording the related
transaction.


---
Puttable bond
A bond that allows the holder to redeem the bond at a
predetermined price at specified future dates. The bond contains an embedded
put option; i.e., the holder has bought a put option. See Callable bond.


---
throughput
the total completed and sold output of a plant during a period


---
Throughput agreement
An agreement to put a specified amount of product per period through a particular
facility. For example, an agreement to ship a specified amount of crude oil per period through a particular
pipeline.


---
Throughput contribution
Sales revenue less the cost of materials.


---
Transferable put right
An option issued by the firm to its shareholders to sell the firm one share of its
common stock at a fixed price (the strike price) within a stated period (the time to maturity). The put right is
"transferable" because it can be traded in the capital markets.


---
Uncovered put
A short put option position in which the writer does not have a corresponding short stock
position or has not deposited, in a cash account, cash or cash equivalents equal to the exercise value of the
put. Also called "naked" puts, the writer has pledged to buy the stock at a certain price if the buyer of the
options chooses to exercise it. The nature of uncovered options means the writer's risk is unlimited.


---
accounting rate of return (ARR)
the rate of earnings obtained on the average capital investment over the life of a capital project; computed as average annual profits divided by average investment; not based on cash flow


---
accounts receivable turnover ratio
A ratio computed by dividing annual
sales revenue by the year-end balance of accounts receivable. Technically
speaking, to calculate this ratio the amount of annual credit sales should
be divided by the average accounts receivable balance, but this information
is not readily available from external financial statements. For
reporting internally to managers, this ratio should be refined and finetuned
to be as accurate as possible.


---
acid test ratio (also called the quick ratio)
The sum of cash, accounts receivable, and short-term marketable
investments (if any) is divided by
total current liabilities to compute this ratio. Suppose that the short-term
creditors were to pounce on a business and not agree to roll over the
debts owed to them by the business. In this rather extreme scenario, the
acid test ratio reveals whether its cash and near-cash assets are enough
to pay its short-term current liabilities. This ratio is an extreme test that
is not likely to be imposed on a business unless it is in financial straits.
This ratio is quite relevant when a business is in a liquidation situation
or bankruptcy proceedings.


---
activity driver
a measure of the demands on activities and,
thus, the resources consumed by products and services;
often indicates an activity's output


---
Aggregate Production Function
An equation determining aggregate output as a function of aggregate inputs such as labor and capital.


---
algorithm
a logical step-by-step problem-solving technique
(generally requiring the use of a computer) that continuously
searches for an improved solution from the one previously
computed until the best answer is determined


---
approximated net realizable value at split-off allocation
a method of allocating joint cost to joint products using a
simulated net realizable value at the split-off point; approximated
value is computed as final sales price minus
incremental separate costs


---
asset turnover ratio
A broad-gauge ratio computed by dividing annual
sales revenue by total assets. It is a rough measure of the sales-generating
power of assets. The idea is that assets are used to make sales, and the
sales should lead to profit. The ultimate test is not sales revenue on
assets, but the profit earned on assets as measured by the return on
assets (ROA) ratio.


---
Assignment
The receipt of an exercise notice by an options writer that requires the writer to sell (in the case
of a call) or purchase (in the case of a put) the underlying security at the specified strike price.


---
Average cost of capital
A firm's required payout to the bondholders and to the stockholders expressed as a
percentage of capital contributed to the firm. Average cost of capital is computed by dividing the total
required cost of capital by the total amount of contributed capital.


---
Average life
Also referred to as the weighted-average life (WAL). The average number of years that each
dollar of unpaid principal due on the mortgage remains outstanding. Average life is computed as the weighted average time to the receipt of all future cash flows, using as the weights the dollar amounts of the principal
paydowns.


---
Back To Back Annuity
This term refers to the simultaneous issue of a life annuity with a non-guaranteed period and a guaranteed life insurance policy [usually whole life or term to 100]. The face value of the life insurance would be the same amount that was used to purchase the annuity. This combination of life annuity providing the highest payout of all types of annuities, along with a guaranteed life insurance policy allowed an uninsurable person to convert his/her RRSP into the best choice of annuity and guarantee that upon his/her death, the full value of the annuity would be paid tax free through the life insurance policy to his family members. However, in the early 1990's, the Federal tax authorities put a stop to the issuing of standard life rates to rated or uninsurable applicants. Insuring a life annuity in this manner is still an excellent way to provide guaranteed tax free funds to family members but the application for the annuity and the application for the life insurance are separate transactions and today, most likely conducted through two different insurance companies so that there is no suspicion of preferential treatment given to the life insurance application.


---
Bane
In the words of Warren Buffet, Bill Bane Sr., is, "a great American and one of the last real traders
around. I like to call him 'Salvo.'" His wife, Carol, is a huge NASCAR fan, and in her own words "delights in
pulling the legs off central bankers." Cooper Bane, son number two, is a thriving artiste who specializes in
making art that is much better than the stuff most folks are doing. Jackson, son number three, is a world
renowned master chef and plans on opening a restaurant. Bill Bane Jr., son number one, plans on giving Mr.
Monroe Trout a run for his money. [Bill Bane, Jr. helped Professor Harvey put the hypertextual glossary
together while an MBA student at Duke University.]


---
Bank wire
A computer message system linking major banks. It is used not for effecting payments, but as a
mechanism to advise the receiving bank of some action that has occurred, e.g. the payment by a customer of
funds into that bank's account.


---
Big Bang
The term applied to the liberalization in 1986 of the London Stock Exchange in which trading was
automated with the use of computers.


---
Bond-equivalent basis
The method used for computing the bond-equivalent yield.


---
Bond-equivalent yield
The annualized yield to maturity computed by doubling the semiannual yield.


---
Book-entry securities
The Treasury and federal agencies are moving to a book-entry system in which securities are not represented by engraved pieces of paper but are maintained in computerized records at the
Fed in the names of member banks, which in turn keep records of the securities they own as well as those they
are holding for customers. In the case of other securities where a book-entry has developed, engraved
securities do exist somewhere in quite a few cases. These securities do not move from holder to holder but are
usually kept in a central clearinghouse or by another agent.


---
breakeven point
The annual sales volume level at which total contribution
margin equals total annual fixed expenses. The breakeven point is only a
point of reference, not the goal of a business, of course. It is computed by
dividing total fixed expenses by unit margin. The breakeven point is
quite useful in analyzing profit behavior and operating leverage. Also, it
gives manager a good point of reference for setting sales goals and
understanding the consequences of incurring fixed costs for a period.


---
Breakeven point
The sales level at which a company, division, or product line makes a
profit of exactly zero, and is computed by dividing all fixed costs by the average
gross margin percentage.


---
budget variance
the difference between total actual overhead
and budgeted overhead based on standard hours allowed
for the production achieved during the period; computed
as part of two-variance overhead analysis; also
referred to as the controllable variance


---
Bull spread
A spread strategy in which an investor buys an out-of-the-money put option, financing it by
selling an out-of-the money call option on the same underlying.


---
by-product
an incidental output of a joint process; it is salable,
but the sales value of by-products is not substantial enough
for management to justify undertaking the joint process; it
is viewed as having a higher sales value than scrap


---
Call
a. An option to buy a certain quantity of a stock or commodity for a
specified price within a specified time. See put.
b. A demand to submit bonds to the issuer for redemption before the maturity date.
c. A demand for payment of a debt.
d. A demand for payment due on stock bought on margin.


---
Callable bond
A bond that allows the issuer to buy back the bond at a
predetermined price at specified future dates. The bond contains an embedded
call option; i.e., the holder has sold a call option to the issuer. See puttable
bond.


---
Circular Flow
Income payments to factors of production are spent to buy output. The receipts from these sales are used to pay factors of production, creating a circular flow of income.


---
Clearing House Automated Payments System (CHAPS)
A computerized clearing system for sterling funds
that began operations in 1984. It includes 14 member banks, nearly 450 participating banks, and is one of the
clearing companies within the structure of the Association for Payment Clearing Services (APACS).


---
Combination strategy
A strategy in which a put and with the same strike price and expiration are either both
bought or both sold. Related: Straddle


---
compounding period
the time between each interest computation


---
Contributed capital
The amount put into the business by the owners by purchasing stock and by paying more than the par value for the stock (additional paid-in capital or capital in excess of par).


---
contribution margin ratio
the proportion of each revenue dollar remaining after variable costs have been covered;
computed as contribution margin divided by sales


---
Cost company arrangement
Arrangement whereby the shareholders of a project receive output free of
charge but agree to pay all operating and financing charges of the project.


---
Cost object
Anything for which a measurement of cost is required – inputs, processes, outputs or responsibility centres.


---
cost of production report
a process costing document that
details all operating and cost information, shows the computation
of cost per equivalent unit, and indicates cost assignment
to goods produced during the period


---
cost table
a database providing information about the impact
on product costs of using different input resources,
manufacturing processes, and design specifications


---
Covered or hedge option strategies
Strategies that involve a position in an option as well as a position in the
underlying stock, designed so that one position will help offset any unfavorable price movement in the other,
including covered call writing and protective put buying. Related: naked strategies


---
discount rate
Interest rate used to compute present values of future cash flows.


---
dividend discount model
Computation of today's stock price which states that share value equals the present value of all expected future dividends.


---
dividend growth method
a method of computing the cost
of common stock equity that indicates the rate of return
that common shareholders expect to earn in the form of
dividends on a company's common stock


---
dividend payout ratio
Computed by dividing cash dividends for the year
by the net income for the year. It's simply the percent of net income distributed
as cash dividends for the year.


---
Dynamic hedging
A strategy that involves rebalancing hedge positions as market conditions change; a
strategy that seeks to insure the value of a portfolio using a synthetic put option.


---
EAFE index
The European, Australian, and Far East stock index, computed by Morgan Stanley.


---
Economic risk
In project financing, the risk that the project's output will not be salable at a price that will
cover the project's operating and maintenance costs and its debt service requirements.


---
Effective annual yield
Annualized interest rate on a security computed using compound interest techniques.


---
Effective Annual Yield
Annualized rate of return on a security computed using compound
interest techniques


---
effectiveness
a measure of how well an organization's goals
and objectives are achieved; compares actual output results
to desired results; determination of the successful accomplishment
of an objective


---
efficiency
a measure of the degree to which tasks were performed
to produce the best yield at the lowest cost from
the resources available; the degree to which a satisfactory
relationship of outputs to inputs occurs


---
Electronic data interchange (EDI)
The exchange of information electronically, directly from one firm's
computer to another firm's computer, in a structured format.


---
electronic data interchange (EDI)
the computer-to-computer transfer of information in virtual real time using standardized formats developed by the American National Standards Institute


---
Enterprise resource planning system
A computer system used to manage all company
resources in the receipt, completion, and delivery of customer orders.


---
equivalent units of production (EUP)
an approximation of the number of whole units of output that could have been
produced during a period from the actual effort expended
during that period; used in process costing systems to assign
costs to production


---
Exercise
To implement the right of the holder of an option to buy (in the case of a call) or sell (in the case of
a put) the underlying security.


---
Exercise price
The price set for buying an asset (call) or selling an asset (put).
The strike price.


---
FIFO method (of process costing)
the method of cost assignment that computes an average cost per equivalent
unit of production for the current period; keeps beginning
inventory units and costs separate from current period production
and costs


---
fixed assets
An informal term that refers to the variety of long-term operating
resources used by a business in its operations—including real
estate, machinery, equipment, tools, vehicles, office furniture, computers,
and so on. In balance sheets, these assets are typically labeled property,
plant, and equipment. The term fixed assets captures the idea that the
assets are relatively fixed in place and are not held for sale in the normal
course of business. The cost of fixed assets, except land, is depreciated,
which means the cost is allocated over the estimated useful lives of the
assets.


---
fixed costs
Costs that do not depend on the level of output.


---
fixed overhead spending variance
the difference between the total actual fixed overhead and budgeted fixed overhead;
it is computed as part of the four-variance overhead analysis


---
flexible manufacturing system (FMS)
a production system in which a single factory manufactures numerous variations
of products through the use of computer-controlled
robots
focused factory arrangement
an arrangement in which a
vendor (which may be an external party or an internal corporate
division) agrees to provide a limited number of
products according to specifications or to perform a limited
number of unique services to a company that is typically
operating on a just-in-time system


---
Gain
The profit earned on the sale of an asset, computed by subtracting its book value
from the revenue received from its sale.


---
Geometric mean return
Also called the time weighted rate of return, a measure of the compounded rate of
growth of the initial portfolio market value during the evaluation period, assuming that all cash distributions
are reinvested in the portfolio. It is computed by taking the geometric average of the portfolio subperiod
returns.


---
Gross Domestic Product
Total output of final goods and services produced within a country during a year.


---
Gross National Product
Total output of final goods and services produced by a country's citizens during a year.


---
Hedging
A strategy designed to reduce investment risk using call options, put options, short selling, or futures
contracts. A hedge can help lock in existing profits. Its purpose is to reduce the volatility of a portfolio, by
reducing the risk of loss.


---
Hell-or-high-water contract
A contract that obligates a purchaser of a project's output to make cash
payments to the project in all events, even if no product is offered for sale.


---
Homogenous expectations assumption
An assumption of Markowitz portfolio construction that investors
have the same expectations with respect to the inputs that are used to derive efficient portfolios: asset returns,
variances, and covariances.


---
Illustration
An illustration is a computer-generated spreadsheet that takes into account a number of assumptions in order to show how a specific policy might perform for a specific individual.


---
Related to : financial, finance, business, accounting, payroll, inventory, investment, money, inventory control, stock trading, financial advisor, tax advisor, credit.