Definition of stop payment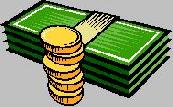 stop payment
A service which enables you to request a 'stop' on any cheque or other pre-authorized payment, as long as the funds have not yet been disbursed. For example, you might request a stop payment on a post-dated cheque if you no longer need the product or service for which that cheque was initially written.


---
Related Terms:
Automatic payment of moneys derived from a benefit.


---
A statistical compilation formulated by a sovereign nation of all economic transactions
between residents of that nation and residents of all other nations during a stipulated period of time, usually a
calendar year.


---
The difference between the demand for and supply of a country's currency on the foreign exchange market.


---
A statement of a country's transactions with other countries.


---
The lease payment at which a party to a prospective lease is indifferent between
entering and not entering into the lease arrangement.


---
The prepayment rate of a MBS coupon that will produce the same CFY as that of
a predetermined benchmark MBS coupon. Used to identify for coupons higher than the benchmark coupon
the prepayment rate that will produce the same CFY as that of the benchmark coupon; and for coupons lower
than the benchmark coupon the lowest prepayment rate that will do so.


---
A computerized clearing system for sterling funds
that began operations in 1984. It includes 14 member banks, nearly 450 participating banks, and is one of the
clearing companies within the structure of the Association for payment Clearing Services (APACS).


---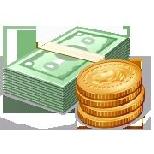 An international wire transfer system for high-value
payments operated by a group of major banks.


---
A bond's interest payments.


---
A federal Act requiring employers to withhold income taxes from employee pay.


---
Date dividend checks are mailed.


---
A transaction in which the buyer's payment for securities is due at the time of
delivery (usually to a bank acting as agent for the buyer) upon receipt of the securities. The payment may be
made by bank wire, check, or direct credit to an account.


---
An electronic funds transfer system used by businesses to remit taxes to the government.


---
The percentage of loans in a pool of mortgages outstanding at the origination
anniversary, based on annual statistical historic survival rates for FHA-insured mortgages.


---
A type of stepped-payment loan in which the borrower's payments
are initially lower than those on a comparable level-rate mortgage. The payments are gradually increased over
a predetermined period (usually 3,5, or 7 years) and then are fixed at a level-pay schedule which will be
higher than the level-pay amortization of a level-pay mortgage originated at the same time. The difference
between what the borrower actually pays and the amount required to fully amortize the mortgage is added to
the unpaid principal balance.


---
Interac« Direct Payment
Instead of paying with cash or a credit card, Interac Direct payment allows you to pay for your purchase with a debit card, such as your bank card. The amount of the purchase is electronically debited, or withdrawn, from your bank account (see debit card).
Here's how to pay for items using Interac Direct payment and your bank account:
1. Swipe your bank card (or debit card) through the point of sale (POS) terminal at the store's check-out
2. Enter your personal identification number (PIN), confirm the amount to be paid and indicate the account (chequing) from which the money is to be drawn.
3. The specified amount is then electronically debited from your account.


---

Interest payments
Contractual debt payments based on the coupon rate of interest and the principal amount.


---
Lag response of prepayments
There is typically a lag of about three months between the time the weighted
average coupon of an MBS pool has crossed the threshold for refinancing and an acceleration in prepayment
speed is observed.


---
Lease Payment
The consideration paid by the lessee to the lessor in exchange for the use of the leased equipment/property. payments are usually made at fixed intervals.


---
online bill payment
The electronic payment of a bill via the Internet. The specified amount of the bill is electronically debited from your account.


---
Payment date
The date on which each shareholder of record will be sent a check for the declared dividend.


---
Payment date
The date established for the payment of a declared dividend.


---
Payment float
Company-written checks that have not yet cleared.


---
payment float
Checks written by a company that have not yet cleared.


---
Payment-In-Kind (PIK)
bond A bond that gives the issuer an option (during an initial period) either to make
coupon payments in cash or in the form of additional bonds.


---
Payments netting
Reducing fund transfers between affiliates to only a netted amount. Netting can be done on
a bilateral basis (between pairs of affiliates), or on a multi-lateral basis (taking all affiliates together).


---
Payments pattern
escribes the lagged collection pattern of receivables, for instance the probability that a
72-day-old account will still be unpaid when it is 73-days-old.


---
pre-authorized payment
A system where funds are electronically debited from your account on a specified date by a financial institution (e.g., bill, mortgage or personal loan payments) or perhaps an insurance or an utility company.


---
Prepayment
A payment made in advance of when it is treated as an expense for profit purposes.


---
Prepayment speed
Also called speed, the estimated rate at which mortgagors pay off their loans ahead of
schedule, critical in assessing the value of mortgage pass-through securities.


---
Prepayments
payments made in excess of scheduled mortgage principal repayments.


---
Production payment financing
A method of nonrecourse asset-based financing in which a specified
percentage of revenue realized from the sale of the project's output is used to pay debt service.


---
Progress Payments
Periodic payments to a supplier, contractor or subcontractor for work satisfactorily performed to date.


---
Repayment Terms
The length of time given a borrower by a lender to repay a debt and the frequency of principal payments which the borrower has to meet.


---
Single-payment bond
A bond that will make only one payment of principal and interest.


---
Stop-limit order
A stop order that designates a price limit. In contrast to the stop order, which becomes a
market order once the stop is reached, the stop-limit order becomes a limit order once the stop is reached.


---
Stop-loss order
An order to sell a stock when the price falls to a specified level.


---
Stop order (or stop)
An order to buy or sell at the market when a definite price is reached, either above (on a
buy) or below (on a sell) the price that prevailed when the order was given.


---
Stopping curve
A curve showing the refunding rates for different points in time at which the expected value
of refunding immediately equals the expected value of waiting to refund.


---
Stopping curve refunding rate
A refunding rate that falls on the stopping curve.


---
Transfer Payment
A grant or gift that is not payment for services rendered.


---
Zero prepayment
assumption The assumption of payment of scheduled principal and interest with no payments.


---
Interest-only strip (IO)
A security based solely on the interest payments form a pool of mortgages, Treasury
bonds, or other bonds. Once the principal on the mortgages or bonds has been repaid, interest payments stop
and the value of the IO falls to zero.


---
Mortgage Insurance
Commonly sold in the form of reducing term life insurance by lending institutions, this is life insurance with a death benefit reducing to zero over a specific period of time, usually 20 to 25 years. In most instances, the cost of coverage remains level, while the death benefit continues to decline. Re-stated, the cost of this kind of insurance is actually increasing since less death benefit is paid as the outstanding mortgage balance decreases while the cost remains the same. Lending institutions are the most popular sources for this kind of coverage because it is usually sold during the purchase of a new mortgage. The untrained institution mortgage sales person often gives the impression that this is the only place mortgage insurance can be purchased but it is more efficiently purchased at a lower cost and with more flexibility, directly from traditional life insurance companies. No matter where it is purchased, the reducing term insurance death benefit reduces over a set period of years. Most consumers are up-sizing their residences, not down-sizing, so it is likely that more coverage is required as years pass, rather than less coverage.
The cost of mortgage lender's insurance group coverage is based on a blended non-smoker/smoker rate, not having any advantage to either male or female. Mortgage lender's group insurance certificate specifies that it [the lender] is the sole beneficiary entitled to receive the death benefit. Mortgage lender's group insurance is not portable and is not guaranteed. Generally speaking, your coverage is void if you do not occupy the house for a period of time, rent the home, fall into arrears on the mortgage, and there are a few others which vary by institution. If, for example, you sell your home and buy another, your current mortgage insurance coverage ends and you will have to qualify for new coverage when you purchase your next home. Maybe you won't be able to qualify. Not being guaranteed means that it is possible for the lending institution's group insurance carrier to cancel all policy holder's coverages if they are experiencing too many death benefit claims.
Mortgage insurance purchased from a life insurance company, is priced, based on gender, smoking status, health and lifestyle of the purchaser. Once obtained, it is a unilateral contract in your favour, which cannot be cancelled by the insurance company unless you say so or unless you stop paying for it. It pays upon the death of the life insured to any "named beneficiary" you choose, tax free. If, instead of reducing term life insurance, you have purchased enough level or increasing life insurance coverage based on your projection of future need, you can buy as many new homes in the future as you want and you won't have to worry about coverage you might loose by renewing or increasing your mortgage.
It is worth mentioning mortgage creditor protection insurance since it is many times mistakenly referred to simply as mortgage insurance. If a home buyer has a limited amount of down payment towards a substantial home purchase price, he/she may qualify for a high ratio mortgage on a home purchase if a lump sum fee is paid for mortgage creditor protection insurance. The only Canadian mortgage lenders currently known to offer this option through the distribution system of banks and trust companies, are General Electric Capital [GE Capital] and Central Mortgage and Housing Corporation [CMHC]. The lump sum fee is mandatory when the mortgage is more than 75% of the value of the property being purchased. The lump sum fee is usually added onto the mortgage. It's important to realize that the only beneficiary of this type of coverage is the morgage lender, which is the bank or trust company through which the buyer arranged their mortgage. If the buyer for some reason defaults on this kind of high ratio mortgage and the value of the property has dropped since being purchased, the mortgage creditor protection insurance makes certain that the bank or trust company gets paid. However, this is not the end of the story, because whatever the difference is, between the disposition value of the property and whatever sum of unpaid mortgage money is outstanding to either GE Capital or CMHC will be the subject of collection procedures against the defaulting home buyer. Therefore, one should conclude that this kind of insurance offers protection only to the bank or trust company and absolutely no protection to the home buyer.


---
Related to : financial, finance, business, accounting, payroll, inventory, investment, money, inventory control, stock trading, financial advisor, tax advisor, credit.