Definition of Stockholder's books

Stockholder's books
Set of books kept by firm management for its annual report that follows Financial
Accounting Standards Board rules. The tax books follow IRS tax rules.


---
Related Terms:
These two groups may have interests in a corporation that
conflict. Sources of conflict include dividends, distortion of investment, and underinvestment. Protective
covenants work to resolve these conflicts.


---
The percentage return or profit that management made on each dollar stockholders invested in a company. Here's how you figure it:
(Net income) / (stockholders' equity)


---
A ratio that shows which group—creditors or stockholders—has the biggest stake in or the most control of a company:
(Total liabilities) / (stockholders' equity)


---
Holder of equity shares in a firm.


---
A person or entity that owns shares in a corporation.


---
Balance sheet item that includes the book value of ownership in the corporation. It
includes capital stock, paid in surplus, and retained earnings.


---
The residual claims that stockholders have against a firm's assets, calculated by
subtracting total liabilities from total assets.


---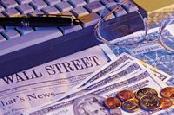 The total amount of contributed capital and retained earnings; synonymous with shareholders' equity.


---
Although often considered
a financial statement, this is more in the nature of a supporting schedule
that summarizes in one place various changes in the owners' equity
accounts of a business during the period—including the issuance and
retirement of capital stock shares, cash dividends, and other transactions
affecting owners' equity. This statement (schedule) is very helpful
when a business has more than one class of stock shares outstanding
and when a variety of events occurred during the year that changed its
owners' equity accounts.


---
The value of the owners' interests in a company.


---
Set of books kept by a firm's management for the IRS that follows IRS rules. The stockholder's
books follow Financial Accounting Standards Board rules.


---
Related to : financial, finance, business, accounting, payroll, inventory, investment, money, inventory control, stock trading, financial advisor, tax advisor, credit.