Definition of Speed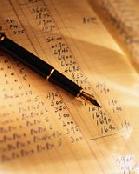 Speed
Related:prepayment speed


---
Related Terms:
Also called speed, the estimated rate at which mortgagors pay off their loans ahead of
schedule, critical in assessing the value of mortgage pass-through securities.


---
a streamlined cost accounting method that speeds up, simplifies, and reduces accounting effort in an environment that minimizes inventory balances, requires
few allocations, uses standard costs, and has minimal variances
from standard


---
any object or facility whose processing speed is
sufficiently slow to cause the other processing mechanisms
in its network to experience idle time


---
the process of combining information technology to create new and more effective
business processes to lower costs, eliminate unnecessary
work, upgrade customer service, and increase
speed to market


---
The speed and accuracy with which prices reflect new information.


---
The ratio of annual sales to average inventory which measures the speed that inventory
is produced and sold. Low turnover is an unhealthy sign, indicating excess stocks and/or poor sales.


---
There is typically a lag of about three months between the time the weighted
average coupon of an MBS pool has crossed the threshold for refinancing and an acceleration in prepayment
speed is observed.


---
John Lintner's work (1956) suggested that dividend policy is related to a target level of
dividends and the speed of adjustment of change in dividends.


---
A modification of standard duration to account for the impact on duration of MBSs of
changes in prepayment speed resulting from changes in interest rates. Two factors are employed: one that
reflects the impact of changes in prepayment speed or price.


---
A prepayment model based on an assumed rate of prepayment each month of the then unpaid principal
balance of a pool of mortgages. PSA is used primarily to derive an implied prepayment speed of new
production loans, a 100% PSA assumes a prepayment rate of 2% per month in the first month following the
date of issue, increasing at 2% per month thereafter until the 30th month. Thereafter, 100% PSA is the same as
6% CPR.


---
As the MBS pool ages, or four to six months after it was passed at least once through the
threshold for refinancing, the prepayment speed tends to stabilize within a fairly steady range.


---
Related to : financial, finance, business, accounting, payroll, inventory, investment, money, inventory control, stock trading, financial advisor, tax advisor, credit.