Definition of scrap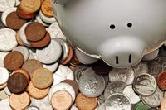 scrap
an incidental output of a joint process; it is salable but
the sales value from scrap is not enough for management
to justify undertaking the joint process; it is viewed as having
a lower sales value than a by-product; leftover material
that has a minimal but distinguishable disposal value


---
Scrap
The excess unusable material that is left over after a product has been manufactured.


---
Scrap
Faulty material that cannot be reworked.


---
Related Terms:
An anticipated loss percentage included in the bill of material and
used to order extra materials for a production run, in anticipation of scrap losses.


---
scrap value of plant and equipment.


---
The amount management estimates a piece of equipment will be worth at the end of its useful life, either as a trade-in or if it were sold for scrap.


---
an incidental output of a joint process; it is salable,
but the sales value of by-products is not substantial enough
for management to justify undertaking the joint process; it
is viewed as having a higher sales value than scrap


---
a method of accounting for by-products or scrap that requires that the net realizable value of these products be treated as a reduction in the cost of the primary products; primary product cost may be reduced by decreasing either
(1) cost of goods sold when the joint products are sold or
(2) the joint process cost allocated to the joint products


---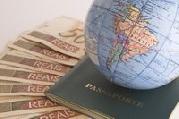 a method of accounting for byproducts or scrap that does not recognize any value for these products until they are sold; the value recognized
upon sale can be treated as other revenue or other income


---
An itemization of the parts and subassemblies required to create a
product, frequently including assumed scrap rates that will arise as part of the production
process.


---
The amount of money invested in inventory, as per a company's
accounting records. It is comprised of the beginning inventory balance, plus the
cost of any receipts, less the cost of sold or scrapped inventory. It may be significantly
different from the actual on-hand inventory, if the two are not periodically
reconciled.


---
Inventory returned from a customer for any reason. This receipt
is handled differently from a standard inventory receipt, typically into an inspection
area, from which it may be returned to stock, reworked, or scrapped.


---
Related to : financial, finance, business, accounting, payroll, inventory, investment, money, inventory control, stock trading, financial advisor, tax advisor, credit.