Definition of Private unrequited transfers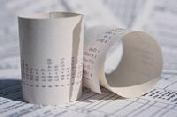 Private unrequited transfers
Refers to resident immigrant workers' remittances to their country of origin as
well as gifts, dowries, inheritances, prizes, charitable contributions, etc.


---
Related Terms:
The transfer of funds between bank accounts through the Automated
Clearing House (ACH) system.


---
Publicly owned stock in a firm is replaced with complete equity ownership by a
private group. The shares are delisted from stock exchanges and can no longer be purchased in the open
markets.


---
Include a variety of subsidies, military aid, voluntary cancellation of debt,
contributions to international organizations, indemnities imposed under peace treaties, technical assistance,
taxes, fines, etc.


---
Company that mobilizes private capital for financing the
export of big-ticket items by U.S. firms by purchasing at fixed interest rates the medium- to long-term debt
obligations of importers of U.S. products.


---
Related: Conventional pass-throughs.


---
The sale of a bond or other security directly to a limited number of investors.


---
Items in the current account of the balance of payments of a country's accounting books
that corresponds to gifts from foreigners or pension payments to foreign residents who once worked in the
country whose balance of payments is being considered.


---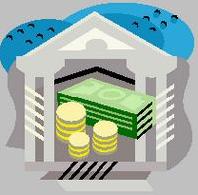 A company that is entirely owned by a small number of people; further, its shares are not publicly traded.


---
Sale of securities to a limited number of investors without a public offering.


---
That part of disposable income not spent on consumption.


---
Sale of stocks, bonds or other investments directly to an institutional investor or individuals. Prior registration with the regulatory authorities is not required if the securities are purchased for investment as opposed to resale.


---
Related to : financial, finance, business, accounting, payroll, inventory, investment, money, inventory control, stock trading, financial advisor, tax advisor, credit.