Definition of Preferred Stock Stock that has a claim on assets and dividends of a corporation that are prior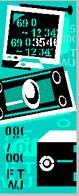 Preferred Stock Stock that has a claim on assets and dividends of a corporation that are prior
to that of common stock. preferred stock typically does not carry the right to vote.


---
Related Terms:
Rule in bankruptcy proceedings whereby senior creditors are required to be paid in full
before junior creditors receive any payment.


---
A merger or consolidation in which an acquirer purchases the selling firm's assets.


---
A merger or consolidation in which an acquirer purchases the acquiree's stock.


---
Publicly traded issues that may be collateralized by mortgages and MBSs.


---
The second-largest stock exchange in the United States. It trades
mostly in small-to medium-sized companies.


---
Legal document establishing a corporation and its structure and purpose.


---
A firm's productive resources.


---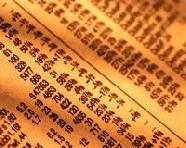 Anything of value that a company owns.


---
Things that the business owns.


---
Items owned by the company or expenses that have been paid for but have not been used up.


---
A common element of a financial plan that describes projected capital spending and the
proposed uses of net working capital.


---
Floating rate preferred stock, the dividend on which is adjusted every
seven weeks through a Dutch auction.


---
Gives the lessee the option to purchase the asset at a price below fair market
value when the lease expires.


---
The beta of a stock is determined as follows:
[(n) (sum of (xy)) ]-[(sum of x) (sum of y)]
[(n) (sum of (xx)) ]-[(sum of x) (sum of x)]
where: n = # of observations (24-60 months)
x = rate of return for the S&P 500 Index
y = rate of return for the stock


---
The theoretical amount per share that each stockholder would receive if a company's assets were sold on the balance sheet's date. Book value equals:
(stockholders' equity) / (Common stock shares outstanding)


---
Canadian Deposit Insurance Corporation
Better known as CDIC, this is an organization which insures qualifying deposits and GICs at savings institutions, mainly banks and trust companys, which belong to the CDIC for amounts up to $60,000 and for terms of up to five years. Many types of deposits are not insured, such as mortgage-backed deposits, annuities of duration of more than five years, and mutual funds.


---
capital stock
Ownership shares issued by a business corporation. A business
corporation may issue more than one class of capital stock shares.
One class may give voting privileges in the election of the directors of the
corporation while the other class does not. One class (called preferred
stock) may entitle a certain amount of dividends per share before cash
dividends can be paid on the other class (usually called common stock).
stock shares may have a minimum value at which they have to be issued
(called the par value), or stock shares can be issued for any amount
(called no-par stock). stock shares may be traded on public markets such
as the New York stock Exchange or over the Nasdaq network. There are
about 10,000 stocks traded on public markets (although estimates vary
on this number). In this regard, I find it very interesting that there are
more than 8,000 mutual funds that invest in stocks.


---
Capital Stock
The total amount of plant, equipment, and other physical capital.


---
Claim
Request for payment of benefits under the terms of an insurance policy.


---
Claim dilution
A reduction in the likelihood one or more of the firm's claimants will be fully repaid,
including time value of money considerations.


---
Claimant
A party to an explicit or implicit contract.


---
Claimant
Person or party making request for payment of benefits under the terms of an insurance policy.


---
Closing purchase
A transaction in which the purchaser's intention is to reduce or eliminate a short position in
a stock, or in a given series of options.


---
Common stock
These are securities that represent equity ownership in a company. Common shares let an
investor vote on such matters as the election of directors. They also give the holder a share in a company's
profits via dividend payments or the capital appreciation of the security.


---
Common stock
Shares of ownership sold to the public.


---
Common Stock
A financial security that represents an ownership claim on the
assets and earnings of a company. This claim is valid after the
claims of the debt providers and preferred stockholders have been
satisfied.


---
common stock
Ownership shares in a publicly held corporation.


---
Common Stock
That part of the capital stock of a corporation that carries voting rights and represents
the last claim on assets and dividends.


---
Common stock equivalent
A convertible security that is traded like an equity issue because the optioned
common stock is trading high.


---
Common stock market
The market for trading equities, not including preferred stock.


---
Common stock/other equity
Value of outstanding common shares at par, plus accumulated retained
earnings. Also called shareholders' equity.


---
Common stock ratios
Ratios that are designed to measure the relative claims of stockholders to earnings
(cash flow per share), and equity (book value per share) of a firm.


---
Conflict between bondholders and stockholders
These two groups may have interests in a corporation that
conflict. Sources of conflict include dividends, distortion of investment, and underinvestment. Protective
covenants work to resolve these conflicts.


---
Consigned stocks
Inventories owned by a company, but located on the premises
of its agents or distributors.


---
Contingent claim
A claim that can be made only if one or more specified outcomes occur.


---
Controlled foreign corporation (CFC)
A foreign corporation whose voting stock is more than 50% owned
by U.S. stockholders, each of whom owns at least 10% of the voting power.


---
Convertible exchangeable preferred stock
Convertible preferred stock that may be exchanged, at the
issuer's option, into convertible bonds that have the same conversion features as the convertible preferred
stock.


---
Convertible preferred stock
preferred stock that can be converted into common stock at the option of the holder.


---
Corporation
A legal "person" that is separate and distinct from its owners. A corporation is allowed to own
assets, incur liabilities, and sell securities, among other things.


---
Corporation
A legal entity, organized under state laws, whose investors purchase
shares of stock as evidence of ownership in it. A corporation is a legal entity, which
eliminates much of the liability for the corporation's actions from its investors.


---
corporation
Business owned by stockholders who are not personally
liable for the business's liabilities.


---
Cost of Common Stock
The rate of return required by the investors in the common stock of
the company. A component of the cost of capital.


---
Cost of Preferred Stock
The rate of return required by the investors in the preferred stock of
a company. A component of the cost of capital.


---
Cumulative preferred stock
preferred stock whose dividends accrue, should the issuer not make timely
dividend payments. Related: non-cumulative preferred stock.


---
Current assets
Value of cash, accounts receivable, inventories, marketable securities and other assets that
could be converted to cash in less than 1 year.


---
Current assets
Cash, things that will be converted into cash within a year (such as accounts receivable), and inventory.


---
Current assets
Amounts receivable by the business within a period of 12 months, including bank, debtors, inventory and prepayments.


---
current assets
Current refers to cash and those assets that will be turned
into cash in the short run. Five types of assets are classified as current:
cash, short-term marketable investments, accounts receivable, inventories,
and prepaid expenses—and they are generally listed in this order in
the balance sheet.


---
Current Assets
Cash and other company assets that can be readily turned into cash within one year.


---
Departmental stocks
The informal and frequently unauthorized retention of excess inventory on the shop floor, which is used as buffer safety stock.


---
Direct stock-purchase programs
The purchase by investors of securities directly from the issuer.


---
Disclaimer of opinion
An auditor's statement disclaiming any opinion regarding the company's financial
condition.


---
Dividend yield (Stocks)
Indicated yield represents annual dividends divided by current stock price.


---
Dividends
Amounts paid to the owners of a company that represent a share of the income of the company.


---
Dividends
Profits paid out to shareholders by a corporation.


---
Dividends per share
Amount of cash paid to shareholders expressed as dollars per share.


---
Dividends per share
dividends paid for the past 12 months divided by the number of common shares
outstanding, as reported by a company. The number of shares often is determined by a weighted average of
shares outstanding over the reporting term.


---
Domestic International Sales Corporation (DISC)
A U.S. corporation that receives a tax incentive for
export activities.


---
Earnings per share of common stock
How much profit a company made on each share of common stock this year.


---
Edge corporations
Specialized banking institutions, authorized and chartered by the Federal Reserve Board
in the U.S., which are allowed to engage in transactions that have a foreign or international character. They
are not subject to any restrictions on interstate banking. Foreign banks operating in the U.S. are permitted to
organize and own and Edge corporation.


---
Employee stock fund
A firm-sponsored program that enables employees to purchase shares of the firm's
common stock on a preferential basis.


---
Employee stock ownership plan (ESOP)
A company contributes to a trust fund that buys stock on behalf of
employees.


---
Employee Stock Ownership Plan (ESOP)
a profit-sharing compensation program in which investments are made in
the securities of the employer


---
Employee Stock Ownership Plan (ESOP)
A fund containing company stock and owned by employees, paid for by ongoing contributions by the employer.


---
Equity claim
Also called a residual claim, a claim to a share of earnings after debt obligation have been
satisfied.


---
Exchange of assets
Acquisition of another company by purchase of its assets in exchange for cash or stock.


---
Exchange of stock
Acquisition of another company by purchase of its stock in exchange for cash or shares.


---
Extra or special dividends
A dividend that is paid in addition to a firm's "regular" quarterly dividend.


---
Federal Deposit Insurance Corporation (FDIC)
A federal institution that insures bank deposits.


---
Financial assets
claims on real assets.


---
financial assets
claims to the income generated by real assets. Also called securities.


---
Fixed assets
Things that the business owns and are part of the business infrastructure – fixed assets may be
tangible or intangible.


---
fixed assets
An informal term that refers to the variety of long-term operating
resources used by a business in its operations—including real
estate, machinery, equipment, tools, vehicles, office furniture, computers,
and so on. In balance sheets, these assets are typically labeled property,
plant, and equipment. The term fixed assets captures the idea that the
assets are relatively fixed in place and are not held for sale in the normal
course of business. The cost of fixed assets, except land, is depreciated,
which means the cost is allocated over the estimated useful lives of the
assets.


---
Fixed Assets
Land, buildings, plant, equipment, and other assets acquired for carrying on the business of a company with a life exceeding one year. Normally expressed in financial accounts at cost, less accumulated depreciation.


---
Fixed Assets Turnover Ratio
A measure of the utilization of a company's fixed assets to
generate sales. It is calculated by dividing the sales for the period
by the book value of the net fixed assets.


---
Floating-rate preferred
preferred stock paying dividends that vary with short-term interest rates.


---
Floor stocks
Low-cost, high-usage inventory items stored near the shop floor,
which the production staff can use at will without a requisition and which are
expensed at the time of receipt, rather than being accounted for through a formal
inventory database.


---
Foreign Sales Corporation (FSC)
A special type of corporation created by the Tax Reform Act of 1984 that
is designed to provide a tax incentive for exporting U.S.-produced goods.


---
Freddie Mac (Federal Home Loan Mortgage Corporation)
A Congressionally chartered corporation that
purchases residential mortgages in the secondary market from S&Ls, banks, and mortgage bankers and
securitizes these mortgages for sale into the capital markets.


---
Growth phase
A phase of development in which a company experiences rapid earnings growth as it produces
new products and expands market share.


---
Growth stock
Common stock of a company that has an opportunity to invest money and earn more than the
opportunity cost of capital.


---
Heavenly Parachute Stock Option
A nonqualified stock option that allows a deceased option holder's estate up to three years in which to exercise his or her
options.


---
Incentive Stock Option
An option to purchase company stock that is not taxable
to the employee at the time it is granted nor at the time when the employee
eventually exercises the option to buy stock.


---
Income stock
Common stock with a high dividend yield and few profitable investment opportunities.


---
Incorporation
Process by which a company receives its Articles of Incorporation allowing it to operate as a corporation.


---
information content of dividends
Dividend increases send good news about cash flow and earnings. Dividend cuts send bad news.


---
Intangible assets
assets owned by the company that do not possess physical substance; they usually take the form of rights and privileges such as patents, copyrights, and franchises.


---
Intangible fixed assets
Non-physical assets, e.g. customer goodwill or intellectual property (patents and trademarks).


---
Letter stock
Privately placed common stock, so-called because the SEC requires a letter from the purchaser
stating that the stock is not intended for resale.


---
Listed stocks
stocks that are traded on an exchange.


---
Listed stocks
stocks that are traded on an exchange.


---
Long-term assets
Value of property, equipment and other capital assets minus the depreciation. This is an
entry in the bookkeeping records of a company, usually on a "cost" basis and thus does not necessarily reflect
the market value of the assets.


---
Longer-Term Fixed Assets
assets having a useful life greater than one year but the duration of the 'long term' will vary with the context in which the term is applied.


---
Make-to-stock
A production scheduling system under which products are completed
before the receipt of customer orders, which are filled from stock.


---
Margin account (Stocks)
A leverageable account in which stocks can be purchased for a combination of
cash and a loan. The loan in the margin account is collateralized by the stock and, if the value of the stock
drops sufficiently, the owner will be asked to either put in more cash, or sell a portion of the stock. Margin
rules are federally regulated, but margin requirements and interest may vary among broker/dealers.


---
Market segmentation theory or preferred habitat theory
A biased expectations theory that asserts that the
shape of the yield curve is determined by the supply of and demand for securities within each maturity sector.


---
Marketed claims
claims that can be bought and sold in financial markets, such as those of stockholders and
bondholders.


---
Maturity phase
A phase of company development in which earnings continue to grow at the rate of the
general economy. Related: Three-phase DDM.


---
Minimum purchases
For mutual funds, the amount required to open a new account (Minimum Initial
Purchase) or to deposit into an existing account (Minimum Additional Purchase). These minimums may be
lowered for buyers participating in an automatic purchase plan


---
Related to : financial, finance, business, accounting, payroll, inventory, investment, money, inventory control, stock trading, financial advisor, tax advisor, credit.