Definition of Peak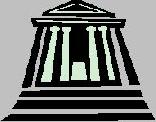 Peak
The transition from the end of an economic expansion to the start of a contraction.


---
Peak
The upper turning point of a business cycle, where expansion turns into a contraction.


---
Related Terms:
A ratio computed by dividing annual
sales revenue by the year-end balance of accounts receivable. Technically
speaking, to calculate this ratio the amount of annual credit sales should
be divided by the average accounts receivable balance, but this information
is not readily available from external financial statements. For
reporting internally to managers, this ratio should be refined and finetuned
to be as accurate as possible.


---
This is the quoted ask, or the lowest price an investor will accept to sell a stock. Practically speaking, this
is the quoted offer at which an investor can buy shares of stock; also called the offer price.


---
This is the quoted bid, or the highest price an investor is willing to pay to buy a security. Practically
speaking, this is the available price at which an investor can sell shares of stock. Related: Ask , offer.


---
Generally speaking, these terms
refer to the balance sheet value of an asset (or less often of a liability) or
the balance sheet value of owners' equity per share. Either term emphasizes
that the amount recorded in the accounts or on the books of a business
is the value being used. The total of the amounts reported for
owners' equity in its balance sheet is divided by the number of stock
shares of a corporation to determine the book value per share of its capital
stock.


---
Fluctuations of GDP around its long-run trend, consisting of recession, trough, expansion, and peak.


---
A very broad term rooted in economic theory and referring to
money and other assets that are invested in a business or other venture
for the general purpose of earning a profit, or a return on the investment.
Generally speaking, the sources of capital for a business are
divided between debt and equity. Debt, as you know, is borrowed money
on which interest is paid. Equity is the broad term for the ownership
capital invested in a business and is most often called owners' equity.
Owners' equity arises from two quite different sources: (1) money or
other assets invested in the business by its owners and (2) profit earned
by the business that is retained and not distributed to its owners (called
retained earnings).


---

Refers to the sum of manufacturing direct labor and overhead
costs of products. The cost of raw materials used to make products
is not included in this concept. Generally speaking, this is a rough measure
of the value added by the manufacturing process.


---
Refers to the generally accepted accounting principle of allocating
the cost of a long-term operating asset over the estimated useful
life of the asset. Each year of use is allocated a part of the original cost of
the asset. Generally speaking, either the accelerated method or the
straight-line method of depreciation is used. (There are other methods,
but they are relatively rare.) Useful life estimates are heavily influenced
by the schedules allowed in the federal income tax law. Depreciation is
not a cash outlay in the period in which the expense is recorded—just
the opposite. The cash inflow from sales revenue during the period
includes an amount to reimburse the business for the use of its fixed
assets. In this respect, depreciation is a source of cash. So depreciation is
added back to net income in the statement of cash flows to arrive at cash
flow from operating activities.


---
Generally speaking, this term refers to cash flow from
profit (cash flow from operating activities, to use the more formal term).
The underlying idea is that a business is free to do what it wants with its
cash flow from profit. However, a business usually has many ongoing
commitments and demands on this cash flow, so it may not actually be
free to decide what do with this source of cash. Warning: This term is
not officially defined anywhere and different persons use the term to
mean different things. Pay particular attention to how an author or
speaker is using the term.


---
In technical analysis, a chart formation in which a stock price reaches a peak and declines,
rises above its former peak and again declines and rises again but not to the second peak and then again
declines. The first and third peaks are shoulders, while the second peak is the formation's head. Technical
analysts generally consider a head and shoulders formation to be a very bearish indication.


---
A form of earnings management designed to remove peaks and valleys
from a normal earnings series. The practice includes taking steps to reduce and "store" profits
during good years for use during slower years.


---
A variable that reaches a turning point (a peak or a trough) before the economy reaches a turning point.


---
Refers to the accounting method that records increases
and decreases in assets based on changes in their market values. For
example, mutual funds revalue their securities portfolios every day based
on closing prices on the New York Stock Exchange and Nasdaq. Generally
speaking, however, businesses do not use the mark-to-market method
to write up the value of their assets. A business, for instance, does not
revalue its fixed assets (buildings, machines, equipment, etc.) at the end
of each period—even though the replacement values of these assets fluctuate
over time. Having made this general comment, I should mention
that accounts receivable are written down to recognize bad debts, and a
business's inventories asset account is written down to recognize stolen
and damaged goods as well as products that will be sold below cost. If
certain of a business's long-term operating assets become impaired and
will not have productive utility in the future consistent with their book
values, then the assets are written off or written down, which can result
in recording a large extraordinary loss in the period.


---
Commonly sold in the form of reducing term life insurance by lending institutions, this is life insurance with a death benefit reducing to zero over a specific period of time, usually 20 to 25 years. In most instances, the cost of coverage remains level, while the death benefit continues to decline. Re-stated, the cost of this kind of insurance is actually increasing since less death benefit is paid as the outstanding mortgage balance decreases while the cost remains the same. Lending institutions are the most popular sources for this kind of coverage because it is usually sold during the purchase of a new mortgage. The untrained institution mortgage sales person often gives the impression that this is the only place mortgage insurance can be purchased but it is more efficiently purchased at a lower cost and with more flexibility, directly from traditional life insurance companies. No matter where it is purchased, the reducing term insurance death benefit reduces over a set period of years. Most consumers are up-sizing their residences, not down-sizing, so it is likely that more coverage is required as years pass, rather than less coverage.
The cost of mortgage lender's insurance group coverage is based on a blended non-smoker/smoker rate, not having any advantage to either male or female. Mortgage lender's group insurance certificate specifies that it [the lender] is the sole beneficiary entitled to receive the death benefit. Mortgage lender's group insurance is not portable and is not guaranteed. Generally speaking, your coverage is void if you do not occupy the house for a period of time, rent the home, fall into arrears on the mortgage, and there are a few others which vary by institution. If, for example, you sell your home and buy another, your current mortgage insurance coverage ends and you will have to qualify for new coverage when you purchase your next home. Maybe you won't be able to qualify. Not being guaranteed means that it is possible for the lending institution's group insurance carrier to cancel all policy holder's coverages if they are experiencing too many death benefit claims.
Mortgage insurance purchased from a life insurance company, is priced, based on gender, smoking status, health and lifestyle of the purchaser. Once obtained, it is a unilateral contract in your favour, which cannot be cancelled by the insurance company unless you say so or unless you stop paying for it. It pays upon the death of the life insured to any "named beneficiary" you choose, tax free. If, instead of reducing term life insurance, you have purchased enough level or increasing life insurance coverage based on your projection of future need, you can buy as many new homes in the future as you want and you won't have to worry about coverage you might loose by renewing or increasing your mortgage.
It is worth mentioning mortgage creditor protection insurance since it is many times mistakenly referred to simply as mortgage insurance. If a home buyer has a limited amount of down payment towards a substantial home purchase price, he/she may qualify for a high ratio mortgage on a home purchase if a lump sum fee is paid for mortgage creditor protection insurance. The only Canadian mortgage lenders currently known to offer this option through the distribution system of banks and trust companies, are General Electric Capital [GE Capital] and Central Mortgage and Housing Corporation [CMHC]. The lump sum fee is mandatory when the mortgage is more than 75% of the value of the property being purchased. The lump sum fee is usually added onto the mortgage. It's important to realize that the only beneficiary of this type of coverage is the morgage lender, which is the bank or trust company through which the buyer arranged their mortgage. If the buyer for some reason defaults on this kind of high ratio mortgage and the value of the property has dropped since being purchased, the mortgage creditor protection insurance makes certain that the bank or trust company gets paid. However, this is not the end of the story, because whatever the difference is, between the disposition value of the property and whatever sum of unpaid mortgage money is outstanding to either GE Capital or CMHC will be the subject of collection procedures against the defaulting home buyer. Therefore, one should conclude that this kind of insurance offers protection only to the bank or trust company and absolutely no protection to the home buyer.


---
GDP with some adjustments to remove items that do not make it into anyone's hands as income, such as indirect taxes and depreciation. Loosely speaking, it is interpreted as being equal to GDP.


---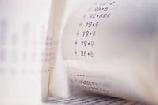 Other capital
In the balance of payments, other capital is a residual category that groups all the capital
transactions that have not been included in direct investment, portfolio investment, and reserves categories. It
is divided into long-term capital and short-term capital and, because of its residual status, can differ from
country to country. Generally speaking, other long-term capital includes most non-negotiable instruments of a
year or more like bank loans and mortgages. Other short-term capital includes financial assets of less than a
year such as currency, deposits, and bills.


---
Premium
This is your payment for the cost of insurance. You may pay annually, semi-annually, quarterly or monthly. The least expensive method is annually. Using any of the other payment modes will cost you more money. For example, paying monthly will cost about 17% more. If you pay annually and terminate your coverage part way through the year, you may not receive a refund for the remaining months to the annual renewal date.
The cost of life insurance varies by age, sex, health, lifestyle, avocation and occupation. Generally speaking, the following is true at the time of applying for coverage; the older you are, the more will be the cost; of a male and female of the same age, the female will be considered 4 years younger; health problems will increase the cost of insurance and may result in rejection altogether; dangerous hobbies such as SCUBA diving, private flying, bungi jumping, parachuting, etc. may increase the cost of insurance and may result in rejection altogether; abuse of alcohol or drugs or a poor driving record will make getting coverage difficult.


---
Recession
Loosely speaking, a period of less-than-normal economic growth. Technically, a downturn in economic activity in which real GDP falls in two consecutive quarters.


---
Seasoned datings
Extended credit for customers who order goods in periods other than peak seasons.


---
Take
1) A dealer or customer who agrees to buy at another dealer's offered price is said to take that offer.
2) Also, Euro bankers speak of taking deposits rather than buying money.


---
Turning Point
The trough or peak of a business cycle.


---
Related to : financial, finance, business, accounting, payroll, inventory, investment, money, inventory control, stock trading, financial advisor, tax advisor, credit.