Definition of Offer

Offer
Indicates a willingness to sell at a given price. Related: bid
offer price See: offer.


---
Related Terms:
A public equity issue that is sold to all interested investors.


---
An offering of securities through competitive bidding.


---
An international equity placement where the offering is split into two
tranches - domestic and foreign - and each tranche is handled by a separate lead manager.


---
An offer by the firm to give one security, such as a bond or preferred stock, in exchange for
another security, such as shares of common stock.


---
A one-time offer to purchase a stated number of shares at a stated fixed price,
usually a premium to the current market price.


---
A public offering made to investors at large.


---
Sale of securities open to all investors by an already-public company.


---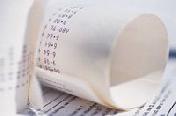 A firms first offering of its shares to the investment public, after registration requirements of the various securities regulators have been met.


---
A company's first sale of stock to the public. Securities offered in an IPO are
often, but not always, those of young, small companies seeking outside equity capital and a public market for
their stock. Investors purchasing stock in IPOs generally must be prepared to accept very large risks for the
possibility of large gains. IPO's by investment companies (closed-end funds) usually contain underwriting
fees which represent a load to buyers.


---
First offering of stock to the general public.


---
An offering of securities for which the terms, including underwriters' compensation,
have been negotiated between the issuer and the underwriters.


---
A document that outlines the terms of securities to be offered in a private placement.


---
A "prosperous-like" document providing detailed descriptions of a company's past, present, and prospective business operations. It is normally prepared for the use of potential purchasers of securities offered under the seed capital or private placement prospectus exemptions.


---
The deposit rate on interbank transactions in the Eurocurrency market
quoted in Paris.


---
A firm selling some of its own newly issued shares to investors.


---
Public offering
The sale of registered securities by the issuer (or the underwriters acting in the interests of the
issuer) in the public market. Also called public issue.


---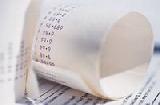 Public offering
The sale of new securities to the investing public.


---
Reoffering yield
In a purchase and sale, the yield to maturity at which the underwriter offers to sell the bonds
to investors.


---
Rights offering
Issuance of "rights" to current shareholders allowing them to purchase additional shares,
usually at a discount to market price. Shareholders who do not exercise these rights are usually diluted by the
offering. Rights are often transferable, allowing the holder to sell them on the open market to others who may
wish to exercise them. Rights offerings are particularly common to closed end funds, which cannot otherwise
issue additional common stock.


---
seasoned offering
Sale of securities by a firm that is already publicly traded.


---
Tender offer
General offer made publicly and directly to a firm's shareholders to buy their stock at a price
well above the current market price.


---
tender offer
Takeover attempt in which outsiders directly offer to buy the stock of the firm's shareholders.


---
Tender offer premium
The premium offered above the current market price in a tender offer.


---
Antidilution Provisions
A clause in a shareholders agreement preventing a company from issuing additional shares, without allowing the current shareholders the opportunity to participate in the offering to avoid dilution of their percentage ownership.


---
Ask
This is the quoted ask, or the lowest price an investor will accept to sell a stock. Practically speaking, this
is the quoted offer at which an investor can buy shares of stock; also called the offer price.


---
Ask price
A dealer's price to sell a security; also called the offer price.


---
Bank discount basis
A convention used for quoting bids and offers for treasury bills in terms of annualized
yield , based on a 360-day year.


---

Benchmark interest rate
Also called the base interest rate, it is the minimum interest rate investors will
demand for investing in a non-Treasury security. It is also tied to the yield to maturity offered on a
comparable-maturity Treasury security that was most recently issued ("on-the-run").


---
Best-efforts sale
A method of securities distribution/ underwriting in which the securities firm agrees to sell
as much of the offering as possible and return any unsold shares to the issuer. As opposed to a guaranteed or
fixed price sale, where the underwriter agrees to sell a specific number of shares (with the securities firm
holding any unsold shares in its own account if necessary).


---
Bid price
This is the quoted bid, or the highest price an investor is willing to pay to buy a security. Practically
speaking, this is the available price at which an investor can sell shares of stock. Related: Ask , offer.


---
Brokered market
A market where an intermediary offers search services to buyers and sellers.


---
Cash discount
An incentive offered to purchasers of a firm's product for payment within a specified time
period, such as ten days.


---
Channel Stuffing
Shipments of product to distributors who are encouraged to overbuy under
the short-term offer of deep discounts.


---
Circle
Underwriters, actual or potential, often seek out and "circle" investor interest in a new issue before
final pricing. The customer circled basically made a commitment to purchase the issue if it comes at an
agreed-upon price. In the latter case, if the price is other than that stipulated, the customer supposedly has first
offer at the actual price.


---
Closing range
Also known as the range. The high and low prices, or bids and offers, recorded during the
period designated as the official close. Related: settlement price.


---
Commission
The fee paid to a broker to execute a trade, based on number of shares, bonds, options, and/or
their dollar value. In 1975, deregulation led to the creation of discount brokers, who charge lower
commissions than full service brokers. Full service brokers offer advice and usually have a full staff of
analysts who follow specific industries. Discount brokers simply execute a client's order -- and usually do not
offer an opinion on a stock. Also known as a round-turn.


---
Competitive bidding
A securities offering process in which securities firms submit competing bids to the
issuer for the securities the issuer wishes to sell.


---
Comprehensive due diligence investigation
The investigation of a firm's business in conjunction with a
securities offering to determine whether the firm's business and financial situation and its prospects are
adequately disclosed in the prospectus for the offering.


---
Consolidated Omnibus Budget Reconciliation Act (COBRA)
A federal Act
containing the requirements for offering insurance to departed employees.


---
Conversion Right
Term life insurance products are offered as non-convertible or convertible to a certain time in the future. The coversion right has a time limit, usually to the policy holder's age 60 or possibly even age 70. This right means that the policy holder has the right to convert their existing policy to another specific different plan of permanent insurance within the specified time period, without providing evidence of insurability. There is a slightly higher cost for a term policy with the conversion priviledge but it is a valuable feature should a policy holder's health change for the worst and continued insurance coverage becomes a necessity.
Most often this right is also granted to individuals covered under employee group benefit policies where individuals leaving the employee group have a limited amount of time, usually anywhere from 30 to 90 days, to convert to a specific permanent individual policy without evidence of insurability.


---
Credit Union
Credit unions are community based financial co-operatives and most offer a full range of services. All are owned and controlled by members who are also shareholders. Credit unions are regulated provincially and insured by a stabilization fund, deposit insurance or guarantee corporation.
Credit unions are supported by a system of provincial credit union Centrals, a national credit union Central and affiliated national financial co-operatives.


---
Crediting rate
The interest rate offered on an investment type insurance policy.


---
Creditor (Credit Insurance)
A lender or lending institution that offers financing and loans to a borrower, for the purpose of acquiring a commodity.


---
Creditor Proof Protection
The creditor proof status of such things as life insurance, non-registered life insurance investments, life insurance RRSPs and life insurance RRIFs make these attractive products for high net worth individuals, professionals and business owners who may have creditor concerns. Under most circumstances the creditor proof rules of the different provincial insurance acts take priority over the federal bankruptcy rules.
The provincial insurance acts protect life insurance products which have a family class beneficiary. Family class beneficiaries include the spouse, parent, child or grandchild of the life insured, except in Quebec, where creditor protection rules apply to spouse, ascendants and descendants of the insured. Investments sold by other financial institutions do not offer the same security should the holder go bankrupt. There are also circumstances under which the creditor proof protections do not hold for life insurance products. Federal bankruptcy law disallows the protection for any transfers made within one year of bankruptcy. In addition, should it be found that a person shifted money to an insurance company fund in bad faith for the specific purpose of avoiding creditors, these funds will not be creditor proof.


---
Current coupon
A bond selling at or close to par, that is, a bond with a coupon close to the yields currently
offered on new bonds of a similar maturity and credit risk.


---
Cushion bonds
High-coupon bonds that sell at only at a moderate premium because they are callable at a
price below that at which a comparable non-callable bond would sell. Cushion bonds offer considerable
downside protection in a falling market.


---
Dealer options
Over-the-counter options, such as those offered by government and mortgage-backed
securities dealers.


---
Deferred-annuities
Tax-advantaged life insurance product. Deferred annuities offer deferral of taxes with the
option of withdrawing one's funds in the form of life annuity.


---
Direct placement
Selling a new issue not by offering it for sale publicly, but by placing it with one of several
institutional investors.


---
Distributions
Payments from fund or corporate cash flow. May include dividends from earnings, capital
gains from sale of portfolio holdings and return of capital. Fund distributions can be made by check or by
investing in additional shares. Funds are required to distribute capital gains (if any) to shareholders at least
once per year. Some Corporations offer Dividend Reinvestment Plans (DRP).


---
Dutch auction
Auction in which the lowest price necessary to sell the entire offering becomes the price at
which all securities offered are sold. This technique has been used in Treasury auctions.


---
Effective spread
The gross underwriting spread adjusted for the impact of the announcement of the common
stock offering on the firm's share price.


---
Either-way market
In the interbank Eurodollar deposit market, an either-way market is one in which the bid
and offered rates are identical.


---
Endowment
Life insurance payable to the policyholder, if living on the maturity date stated in the policy, or to a beneficiary if the insured dies before that date. For example, some Term to age 100 policies offer the option of taking the face amount of the policy as a cash payout at age 100 if the policyholder is still alive and paying all required income taxes on the amount received or leaving the policy to pay out upon death whereupon the payout is tax free.


---
Equilibrium market price of risk
The slope of the capital market line (CML). Since the CML represents the
return offered to compensate for a perceived level of risk, each point on the line is a balanced market
condition, or equilibrium. The slope of the line determines the additional return needed to compensate for a
unit change in risk.


---
Equivalent taxable yield
The yield that must be offered on a taxable bond issue to give the same after-tax
yield as a tax-exempt issue.


---
Euro-medium term note (Euro-MTN)
A non-underwritten Euronote issued directly to the market. Euro-
MTNs are offered continuously rather than all at once as a bond issue is. Most Euro-MTN maturities are
under five years.


---
Eurobond
A bond that is (1) underwritten by an international syndicate, (2) offered at issuance
simultaneously to investors in a number of countries, and (3) issued outside the jurisdiction of any single
country.


---
Ex-rights
In connection with a rights offering, shares of stock that are trading without the rights attached.


---
Exclusionary self-tender
The firm makes a tender offer for a given amount of its own stock while excluding
targeted stockholders.


---
External market
Also referred to as the international market, the offshore market, or, more popularly, the
Euromarket, the mechanism for trading securities that (1) at issuance are offered simultaneously to investors
in a number of countries and (2) are issued outside the jurisdiction of any single country. Related: internal
market


---
Family and Medical Leave Act
A federal Act containing the rules for offering
health insurance to employees who are on leave.


---
FCIA
Foreign Credit Insurance Association. A private U.S. consortium of insurance companies that offers
trade credit insurance to U.S. exporters in conjunction with the U.S. Export-Import Bank.


---
Fixed price basis
An offering of securities at a fixed price.


---
Float
The number of shares that are actively tradable in the market, excluding shares that are held by officers
and major stakeholders that have agreements not to sell until someone else is offered the stock.


---
Fund family
Set of funds with different investment objectives offered by one management company. In many
cases, investors may move their assets from one fund to another within the family at little or no cost.


---
GNMA-II
Mortgage-backed securities (MBS) on which registered holders receive an aggregate principal and
interest payment from a central paying agent on all of their certificates. Principal and interest payments are
disbursed on the 20th day of the month. GNMA-II MBS are backed by multiple-issuer pools or custom pools
(one issuer but different interest rates that may vary within one percentage point). Multiple-issuer pools are
known as "Jumbos." Jumbo pools are generally longer and offer certain mortgages that are more
geographically diverse than single-issuer pools. Jumbo pool mortgage interest rates may vary within one
percentage point.


---
Go-around
When the Fed offers to buy securities, to sell securities, to do repo, or to do reverses, it solicits
competitive bids or offers from all primary dealers.


---
Go public
The process of offering a company's shares for sale to the public through an
initial public offering.


---
Gross spread
The fraction of the gross proceeds of an underwritten securities offering that is paid as
compensation to the underwriters of the offering.


---
Handle
The whole-dollar price of a bid or offer is referred to as the handle (ie. if a security is quoted at
101.10 bid and 101.11 offered, 101 is the handle). Traders are assumed to know the handle.


---
Hell-or-high-water contract
A contract that obligates a purchaser of a project's output to make cash
payments to the project in all events, even if no product is offered for sale.


---
Index warrant
A stock index option issued by either a corporate or sovereign entity as part of a security
offering, and guaranteed by an option clearing corporation.


---
Individual Insurance
Insurance that is offered to individuals rather than groups.


---
Intermarket sector
spread The spread between the interest rate offered in two sectors of the bond market for
issues of the same maturity.


---
Intramarket sector spread
The spread between two issues of the same maturity within a market sector. For
instance, the difference in interest rates offered for five-year industrial corporate bonds and five-year utility
corporate bonds.


---
Investment decisions
Decisions concerning the asset side of a firm's balance sheet, such as the decision to
offer a new product.


---
Investment Tax Credit
A reduction in taxes offered to firms to induce them to increase investment spending.


---
IPO
See initial public offering.


---
Issue date
The date a security is first offered for sale. That date usually
determines when interest payments, known as coupons, are made.


---
Junk bond
A bond with a speculative credit rating of BB (S&P) or Ba (Moody's) or lower is a junk or high
yield bond. Such bonds offer investors higher yields than bonds of financially sound companies. Two
agencies, Standard & Poors and Moody's investor Services, provide the rating systems for companies' credit.


---
Lapse subsidized
This refers to the practice of some life insurance companies to offer policies which are lower in price because they have assumed a high probability that the policies will be cashed in by their owners for one reason or another before the death benefit becomes available. It is a bold and risky offer by the insurance company because sometimes the purchasers of these policies simply don't lapse them.


---
LIBOR
The London Interbank offered Rate; the rate of interest that major international banks in London
charge each other for borrowings. Many variable interest rates in the U.S. are based on spreads off of LIBOR.
There are many different LIBOR tenors.


---
Living Benefit
Some insurance companies include this benefit option at no cost to their policy holders. The insurer considers on a case to case basis, the need for insurance funds before death. If the insured can demonstrate a shortened life of less than two years and with some insurers one year, the insurer will consider releasing up to 50% or a maximum of $100,000 of the life insurance coverage held by the insured. Not all insurers offer this benefit for free. The need has resulted in specific stand alone living benefit/critical illness policies coming into existence. Look under "Different types of Life Insurance" for further information. You might have heard of "Viatical Settlements", the practice of seriously ill people selling the rights to their life insurance policies to third parties. This practice is common in the United States but has not caught on in Canada.


---
Make a market
A dealer is said to make a market when he quotes bid and offered prices at which he stands
ready to buy and sell.


---
Mass customization
High-volume production runs of a product, while still offering
high variability in the end product offered to customers.


---
Medium-term note
A corporate debt instrument that is continuously offered to investors over a period of
time by an agent of the issuer. Investors can select from the following maturity bands: 9 months to 1 year,
more than 1 year to 18 months, more than 18 months to 2 years, etc., up to 30 years.


---
Mezzanine
Stage of a company's development just prior to going public, in Venture Capital language. Venture capitalists entering at that point have a lower risk of loss than at previous stages and can look forward to early capital appreciation as a result of the Market Value gained by an Initial Public offering.


---
Mortgage Insurance
Commonly sold in the form of reducing term life insurance by lending institutions, this is life insurance with a death benefit reducing to zero over a specific period of time, usually 20 to 25 years. In most instances, the cost of coverage remains level, while the death benefit continues to decline. Re-stated, the cost of this kind of insurance is actually increasing since less death benefit is paid as the outstanding mortgage balance decreases while the cost remains the same. Lending institutions are the most popular sources for this kind of coverage because it is usually sold during the purchase of a new mortgage. The untrained institution mortgage sales person often gives the impression that this is the only place mortgage insurance can be purchased but it is more efficiently purchased at a lower cost and with more flexibility, directly from traditional life insurance companies. No matter where it is purchased, the reducing term insurance death benefit reduces over a set period of years. Most consumers are up-sizing their residences, not down-sizing, so it is likely that more coverage is required as years pass, rather than less coverage.
The cost of mortgage lender's insurance group coverage is based on a blended non-smoker/smoker rate, not having any advantage to either male or female. Mortgage lender's group insurance certificate specifies that it [the lender] is the sole beneficiary entitled to receive the death benefit. Mortgage lender's group insurance is not portable and is not guaranteed. Generally speaking, your coverage is void if you do not occupy the house for a period of time, rent the home, fall into arrears on the mortgage, and there are a few others which vary by institution. If, for example, you sell your home and buy another, your current mortgage insurance coverage ends and you will have to qualify for new coverage when you purchase your next home. Maybe you won't be able to qualify. Not being guaranteed means that it is possible for the lending institution's group insurance carrier to cancel all policy holder's coverages if they are experiencing too many death benefit claims.
Mortgage insurance purchased from a life insurance company, is priced, based on gender, smoking status, health and lifestyle of the purchaser. Once obtained, it is a unilateral contract in your favour, which cannot be cancelled by the insurance company unless you say so or unless you stop paying for it. It pays upon the death of the life insured to any "named beneficiary" you choose, tax free. If, instead of reducing term life insurance, you have purchased enough level or increasing life insurance coverage based on your projection of future need, you can buy as many new homes in the future as you want and you won't have to worry about coverage you might loose by renewing or increasing your mortgage.
It is worth mentioning mortgage creditor protection insurance since it is many times mistakenly referred to simply as mortgage insurance. If a home buyer has a limited amount of down payment towards a substantial home purchase price, he/she may qualify for a high ratio mortgage on a home purchase if a lump sum fee is paid for mortgage creditor protection insurance. The only Canadian mortgage lenders currently known to offer this option through the distribution system of banks and trust companies, are General Electric Capital [GE Capital] and Central Mortgage and Housing Corporation [CMHC]. The lump sum fee is mandatory when the mortgage is more than 75% of the value of the property being purchased. The lump sum fee is usually added onto the mortgage. It's important to realize that the only beneficiary of this type of coverage is the morgage lender, which is the bank or trust company through which the buyer arranged their mortgage. If the buyer for some reason defaults on this kind of high ratio mortgage and the value of the property has dropped since being purchased, the mortgage creditor protection insurance makes certain that the bank or trust company gets paid. However, this is not the end of the story, because whatever the difference is, between the disposition value of the property and whatever sum of unpaid mortgage money is outstanding to either GE Capital or CMHC will be the subject of collection procedures against the defaulting home buyer. Therefore, one should conclude that this kind of insurance offers protection only to the bank or trust company and absolutely no protection to the home buyer.


---
Municipal bond
State or local governments offer muni bonds or municipals, as they are called, to pay for
special projects such as highways or sewers. The interest that investors receive is exempt from some income taxes.


---
Mutual fund
Mutual funds are pools of money that are managed by an investment company. They offer
investors a variety of goals, depending on the fund and its investment charter. Some funds, for example, seek
to generate income on a regular basis. Others seek to preserve an investor's money. Still others seek to invest
in companies that are growing at a rapid pace. Funds can impose a sales charge, or load, on investors when
they buy or sell shares. Many funds these days are no load and impose no sales charge. Mutual funds are
investment companies regulated by the Investment Company Act of 1940.
Related: open-end fund, closed-end fund.


---
Negotiated sale
Situation in which the terms of an offering are determined by negotiation between the issuer
and the underwriter rather than through competitive bidding by underwriting groups.


---
New money
In a Treasury auction, the amount by which the par value of the securities offered exceeds that of
those maturing.


---
Non-Smoker Discount
In October 1996 it was announced in the international news that scientists had finally located the link between cigarette smoking and lung cancer. In the early 1980's, some Canadian Life Insurance Companies had already started recognizing that non-smokers had a better life expectancy than smokers so commenced offering premium discounts for life insurance to new applicants who have been non-smokers for at least 12 months before applying for coverage. Today, most life insurance companies offer these discounts.
Savings to non-smokers can be up to 50% of regular premium depending on age and insurance company. Most life insurance companies offering non-smoker rates insist that the person applying for coverage have abstained from any form of tobacco or marijuana for at least twelve months, some companies insist on longer periods, up to 15 years.
Tobacco use is generally considered to be cigarettes, cigarillos, cigars, pipes, chewing tobacco, nicorette gum, snuff, marijuana and nicotine patches. In addition to these, if anyone tests positive to cotinine, a by-product of nicotine, they are also considered a smoker. There are some insurance companies which allow moderate or occasional use of cigars, cigarillos or pipes as acceptable for non-smoker status. Experienced brokers are aware of how to locate these insurance companies and save you money.
Special care should be taken by applicants for coverage who qualify for non-smoker rates by virtue of having ceased a smoking habit for the required period before application, but for some reason, fall back into the smoking habit some time after obtaining coverage. While contractually, the insurance company is still bound to a non-smoking rate, the facts of the applicant's smoking hiatus may become vague over the subsequent years of the resumed habit and at time of death claim, the insurance company may decide to contest the original non-smoking declaration. The consequence is not simply a need to back pay the difference between non-smoker and smoker rates but in reality the possibility of denial of death claim. It is therefore, important to advise the servicing broker as well as the insurance company of the change in smoking habits to make certain that sufficient evidence is documented to track the non-smoking period.


---
One man picture
The picture quoted by a broker is said to be a one-man picture if both the bid and offered
prices come from the same source.


---
Opening price
The range of prices at which the first bids and offers were made or first transactions were
completed.


---
Original issue discount debt (OID debt)
Debt that is initially offered at a price below par.


---
Pac-Man
strategy Takeover defense strategy in which the prospective acquiree retaliates against the
acquirer's tender offer by launching its own tender offer for the other firm.


---
Participating Policy
A policy offers the potential of sharing in the success of an insurance company through the receipt of dividends.


---
Related to : financial, finance, business, accounting, payroll, inventory, investment, money, inventory control, stock trading, financial advisor, tax advisor, credit.