Definition of Negotiated markets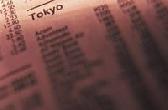 Negotiated markets
markets in which each transaction is separately negotiated between buyer and seller (i.e.
an investor and a dealer).


---
Related Terms:
markets in which the prevailing price is determined through the free interaction of
prospective buyers and sellers, as on the floor of the stock exchange.


---
markets for long-term financing.


---
Also called spot markets, these are markets that involve the immediate delivery of a security
or instrument.
Related: derivative markets.


---
markets for derivative instruments.


---
Financial markets in which security prices rapidly reflect all relevant information about asset values.


---
The hypothesis that securities are typically in equilibrium--that they are fairly priced in the sense that the price reflects all publicly available information on the security.


---
The financial markets of developing economies.


---

markets in which financial assets are traded.


---
A large-denomination CD, generally $1MM or more, that can be sold but
cannot be cashed in before maturity.


---
An offering of securities for which the terms, including underwriters' compensation,
have been negotiated between the issuer and the underwriters.


---
Situation in which the terms of an offering are determined by negotiation between the issuer
and the underwriter rather than through competitive bidding by underwriting groups.


---
an intracompany charge for goods
or services set through a process of negotiation between
the selling and purchasing unit managers


---
markets in which no trader has the power to change the price of
goods or services. Perfect capital markets are characterized by the following conditions: 1) trading is costless,
and access to the financial markets is free, 2) information about borrowing and lending opportunities is freely
available, 3) there are many traders, and no single trader can have a significant impact on market prices.


---
Related: cash markets


---
Related to : financial, finance, business, accounting, payroll, inventory, investment, money, inventory control, stock trading, financial advisor, tax advisor, credit.