Definition of Materials requisition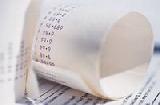 Materials requisition
A document listing the quantities of specific parts to be withdrawn
from inventory.


---
Related Terms:
A listing of all the materials and quantities that go to make up a completed product.


---
a document that contains information about
the product materials components and their specifications
(including quality and quantities needed)


---
An itemization of the parts and subassemblies required to create a
product, frequently including assumed scrap rates that will arise as part of the production
process.


---
A listing of all parts and subassemblies required to produce one
unit of a finished product, including the required number of units of each part
and subassembly.


---
A bill of material that accounts for the generation and
cost implications of byproducts as a result of manufacturing the parent item.


---
The cost of all materials used in a cost object, such as finished goods.


---
The variance between the budgeted and actual mixes of
direct materials costs, both using the actual total quantity used. This variance isolates
the unit cost of each item, excluding all other variables.


---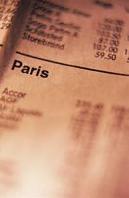 a source document that indicates
the types and quantities of material to be placed into production
or used in performing a service; it causes materials
and its cost to be released from the Raw Material Inventory
warehouse and sent to Work in Process Inventory


---
The difference between the actual and budgeted cost to
acquire materials, multiplied by the total number of units purchased.


---
The difference between the actual and budgeted quantities
of material used in the production process, multiplied by the standard cost per
unit.


---
Computer-based systems that plan backward from the production schedule
to make purchases in order to manage inventory levels.


---
a computerbased information system that simulates the ordering and
scheduling of demand-dependent inventories; a simulation
of the parts fabrication and subassembly activities that are
required, in an appropriate time sequence, to meet a production
master schedule


---
An authorization to move a specific quantity of an item from
stock.


---
Unprocessed goods bought for manufacture, part of inventory.


---
The total cost of all component parts currently in stock that
have not yet been used in work-in-process or finished goods production.


---
Summarized bill of materials
A bill of materials format showing the grand total
usage requirement for each component of a finished product.


---
Related to : financial, finance, business, accounting, payroll, inventory, investment, money, inventory control, stock trading, financial advisor, tax advisor, credit.