Definition of Make-Work Project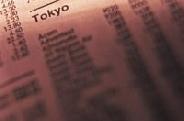 Make-Work Project
A project, such as digging holes and filling them up again, that has no useful purpose other than to make work.


---
Related Terms:
A federal Act requiring federal contractors to pay overtime for hours worked exceeding 40 per week.


---
A project with a negative initial cash flow (cash outflow), which is expected to be
followed by one or more future positive cash flows (cash inflows).


---
An unemployed person who gives up looking for work and so is no longer counted as in the labor force.


---
when the incremental revenue from the sale of reworked defective units is greater than
the incremental cost of the rework


---
A project whose acceptance or rejection is independent of the acceptance or rejection of
other projects.


---
an investment project that has no specific
bearing on any other investment project


---
A situation where an increase (or decrease) in the benefits of one
project has no effect on the benefits of another project. Also, a
situation where the acceptance of one project does not preclude
the acceptance of another project.


---

A dealer is said to make a market when he quotes bid and offered prices at which he stands
ready to buy and sell.


---
a decision that compares the cost of
internally manufacturing a component of a final product
(or providing a service function) with the cost of purchasing
it from outside suppliers (outsourcing) or from another
division of the company at a specified transfer price


---
See set-up.


---
A production scheduling system under which products are only
manufactured once a customer order has been received.


---
A production scheduling system under which products are completed
before the receipt of customer orders, which are filled from stock.


---
a set of proposed capital projects from which one is chosen, causing all the others to be rejected


---
Two or more projects that cannot be pursued simultaneously.


---
a set of proposed capital projects that are all related and that must all be chosen if the primary project is chosen


---
Net working capital
Current assets minus current liabilities. Often simply referred to as working capital.


---
net working capital
Current assets minus current liabilities.


---
network organization
a flexible organization structure that
establishes a working relationship among multiple entities,
usually to pursue a single function


---
Personal Responsibility and Work Opportunity Reconciliation Act
A federal Act requiring the reporting of new hires into a national database.


---
Project
An investment opportunity for a company


---
project
the purchase, installation, and operation of a capital asset


---
project cost of capital
Minimum acceptable expected rate of return on a project given its risk.


---
Project Financing
Debt finance, usually non-recourse, provided by financial institutions for the development and construction of a new project.


---
Project loan certificate (PLC)
A primary program of Ginnie Mae for securitizing FHA-insured and coinsured
multifamily, hospital, and nursing home loans.


---
Project loan securities
Securities backed by a variety of FHA-insured loan types - primarily multi-family
apartment buildings, hospitals, and nursing homes.


---
Project loans
Usually FHA-insured and HUD-guaranteed mortgages on multiple-family housing complexes,
nursing homes, hospitals, and other development types.


---
Project notes (PNs)
project notes are issued by municipalities to finance federally sponsored programs in
urban renewal and housing and are guaranteed by the U.S. Department of Housing and Urban Development.
project financing A form of asset-based financing in which a firm finances a discrete set of assets on a standalone
basis.
projected benefit obligation (PBO) A measure of a pension plan's liability at the calculation date assuming
that the plan is ongoing and will not terminate in the foreseeable future. Related:accumulated benefit obligation.


---
Projected available balance
The future planned balance of an inventory item,
based on the current balance and adjusted for planned receipts and usage.


---
Projected maturity date
With CMOs, final payment at the end of the estimated cash flow window.


---
Projection
Future-oriented financial information prepared using assumptions that reflect the entity's planned courses of action for the period.


---
Rework
Refers to a product that does not meet a company's minimum quality standards,
but which is then repaired in order to meet those standards.


---
Rework
The refurbishment of a faulty part.


---
total expected value (for a project)
the sum of the individual cash flows in a probability distribution multiplied by their related probabilities


---
Work-in-process
Any items being converted into finished goods or released from
the warehouse in anticipation of beginning the conversion process.


---
Work-in-process inventory
Inventory that has been partially converted through the
production process, but for which additional work must be completed before it can
be recorded as finished goods inventory.


---
Work-in-progress
Goods or services that have commenced the production process but are incomplete and unable to be sold.


---
Work Week
A fixed period of 168 consecutive hours that recurs on a consistent basis.


---
Workers' Compensation Benefits
Employer-paid insurance that provides their employees with wage compensation if they are injured on the job.

---
Working capital
Defined as the difference in current assets and current liabilities (excluding short-term
debt). Current assets may or may not include cash and cash equivalents, depending on the company.


---
Working capital
Current assets less current liabilities. Money that revolves in the business as part of the process of buying, making and selling goods and services, particularly in relation to debtors, creditors, inventory and bank.


---
working capital
total current assets minus total current liabilities


---
Working capital
The amount of a company's current assets minus its current liabilities;
it is considered to be a prime measure of its level of liquidity.


---
Working Capital
Current assets minus current liabilities


---
Working Capital
Funds invested in a company's cash, accounts receivable and inventory. Net working capital is current assets minus current liabilities.


---
Working Capital Cash
The cash component of working capital.

---
Working capital management
The management of current assets and current liabilities to maximize shortterm liquidity.


---
Working capital ratio
working capital expressed as a percentage of sales.


---
Workout
Informal arrangement between a borrower and creditors.


---
workout
Agreement between a company and its creditors establishing the steps the company must take to avoid bankruptcy.


---
Workout period
Realignment period of a temporary misaligned yield relationship that sometimes occurs in
fixed income markets.


---
Related to : financial, finance, business, accounting, payroll, inventory, investment, money, inventory control, stock trading, financial advisor, tax advisor, credit.