Definition of Illustration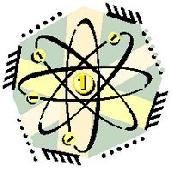 Illustration
An illustration is a computer-generated spreadsheet that takes into account a number of assumptions in order to show how a specific policy might perform for a specific individual.


---
Related Terms:
The change in the value of a firm's foreign currency denominated accounts due to a
change in exchange rates.


---
Earnings of a firm as reported on its income statement.


---
Total liabilities exceed total assets. A firm with a negative net worth is insolvent on
the books.


---
The ease and quickness with which assets can be converted to cash.


---
Money owed to suppliers.


---
Money owed by customers.


---
The ratio of net credit sales to average accounts receivable, a measure of how
quickly customers pay their bills.


---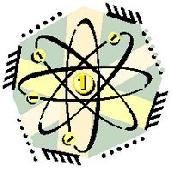 The average project earnings after taxes and depreciation divided by the average
book value of the investment during its life.


---
The weighted-average age of all of the firm's outstanding invoices.


---
A method developed by BARRA, a consulting firm in
Berkeley, Calif. It is commonly used by institutional investors applying performance attribution analysis to
evaluate their money managers' performances.


---
A conditional trading order that indicates a security may be purchased only at the designated
price or lower.
Related: Sell limit order.


---
Net result of public and private international investment and lending activities.


---
Procedures followed by a firm in attempting to collect accounts receivables.


---
The Association for Investment Management and Research (AIMR)'s performance Presentation Standards Implementation
Committee is charged with the responsibility to interpret, revise and update the AIMR performance
Presentation Standards (AIMR-PPS(TM)) for portfolio performance presentations.


---
Related: Unsystematic risk


---
Concentration account
A single centralized account into which funds collected at regional locations
(lockboxes) are transferred.


---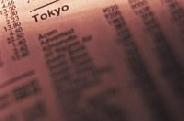 Cross-border risk
Refers to the volatility of returns on international investments caused by events associated
with a particular country as opposed to events associated solely with a particular economic or financial agent.


---
Cumulative Translation Adjustment (CTA) account
An entry in a translated balance sheet in which gains
and/or losses from translation have been accumulated over a period of years. The CTA account is required
under the FASB No. 52 rule.


---
Current account
Net flow of goods, services, and unilateral transactions (gifts) between countries.


---
Day order
An order to buy or sell stock that automatically expires if it can't be executed on the day it is entered.


---
Discretionary account
accounts over which an individual or organization, other than the person in whose
name the account is carried, exercises trading authority or control.


---
Dividend policy
An established guide for the firm to determine the amount of money it will pay as dividends.


---
Economic assumptions
Economic environment in which the firm expects to reside over the life of the
financial plan.


---
Economic order quantity (EOQ)
The order quantity that minimizes total inventory costs.


---
Fill or kill order
A trading order that is canceled unless executed within a designated time period.
Related: open order.


---
Firm-specific risk
See:diversifiable risk or unsystematic risk.


---
Fiscal policy
The use of government spending and taxing for the specific purpose of stabilizing the economy.


---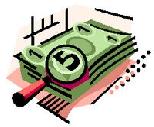 Generally Accepted Accounting Principals (GAAP)
A technical accounting term that encompasses the
conventions, rules, and procedures necessary to define accepted accounting practice at a particular time.


---
IRA/Keogh accounts
Special accounts where you can save and invest, and the taxes are deferred until money
is withdrawn. These plans are subject to frequent changes in law with respect to the deductibility of
contributions. Withdrawals of tax deferred contributions are taxed as income, including the capital gains from
such accounts.


---
Joint account
An agreement between two or more firms to share risk and financing responsibility in
purchasing or underwriting securities.


---
Law of large numbers
The mean of a random sample approaches the mean (expected value) of the
population as the sample grows.


---
Limit order
An order to buy a stock at or below a specified price or to sell a stock at or above a specified
price. For instance, you could tell a broker "Buy me 100 shares of XYZ Corp at $8 or less" or to "sell 100
shares of XYZ at $10 or better." The customer specifies a price and the order can be executed only if the
market reaches or betters that price. A conditional trading order designed to avoid the danger of adverse
unexpected price changes.


---
Limit order book
A record of unexecuted limit orders that is maintained by the specialist. These orders are
treated equally with other orders in terms of priority of execution.


---
Margin account (Stocks)
A leverageable account in which stocks can be purchased for a combination of
cash and a loan. The loan in the margin account is collateralized by the stock and, if the value of the stock
drops sufficiently, the owner will be asked to either put in more cash, or sell a portion of the stock. Margin
rules are federally regulated, but margin requirements and interest may vary among broker/dealers.


---
Market order
This is an order to immediately buy or sell a security at the current trading price.


---
Monetary policy
Actions taken by the Board of Governors of the Federal Reserve System to influence the
money supply or interest rates.


---
Money market demand account
An account that pays interest based on short-term interest rates.


---
Negotiable order of withdrawal (NOW)
Demand deposits that pay interest.


---
Omnibus account
An account carried by one futures commission merchant with another futures commission
merchant in which the transactions of two or more persons are combined and carried in the name of the
originating broker, rather than designated separately. Related: commission house.


---
Open account
Arrangement whereby sales are made with no formal debt contract. The buyer signs a receipt,
and the seller records the sale in the sales ledger.


---
Open (good-til-cancelled) order
An individual investor can place an order to buy or sell a security. That
open order stays active until it is completed or the investor cancels it.


---
Overperform
When a security is expected to appreciate at a rate faster than the overall market.


---
Pecking-order view (of capital structure)
The argument that external financing transaction costs, especially
those associated with the problem of adverse selection, create a dynamic environment in which firms have a
preference, or pecking-order of preferred sources of financing, when all else is equal. Internally generated
funds are the most preferred, new debt is next, debt-equity hybrids are next, and new equity is the least
preferred source.


---
Perfect market view (of dividend policy)
Analysis of a decision on dividend policy, in a perfect capital
market environment, that shows the irrelevance of dividend policy in a perfect capital market.


---
Performance attribution analysis
The decomposition of a money manager's performance results to explain
the reasons why those results were achieved. This analysis seeks to answer the following questions: (1) What
were the major sources of added value? (2) Was short-term factor timing statistically significant? (3) Was
market timing statistically significant? And (4), Was security selection statistically significant?


---
Performance evaluation
The evaluation of a manager's performance which involves, first, determining
whether the money manager added value by outperforming the established benchmark (performance
measurement) and, second, determining how the money manager achieved the calculated return (performance
attribution analysis).


---
Performance measurement
The calculation of the return realized by a money manager over some time interval.


---
Performance shares
Shares of stock given to managers on the basis of performance as measured by earnings
per share and similar criteria. A control device used by shareholders to tie management to the self-interest of
shareholders.


---
Policy asset allocation
A long-term asset allocation method, in which the investor seeks to assess an
appropriate long-term "normal" asset mix that represents an ideal blend of controlled risk and enhanced
return.


---
Purchase accounting
Method of accounting for a merger in which the acquirer is treated as having purchased
the assets and assumed liabilities of the acquiree, which are all written up or down to their respective fair
market values, the difference between the purchase price and the net assets acquired being attributed to goodwill.


---
Regulatory accounting procedures
accounting principals required by the FHLB that allow S&Ls to elect
annually to defer gains and losses on the sale of assets and amortize these deferrals over the average life of the
asset sold.


---
Retail investors, individual investors
Small investors who commit capital for their personal account.


---
Sell limit order
Conditional trading order that indicates that a, security may be sold at the designated price or
higher. Related: buy limit order.


---
Signaling view (on dividend policy)
The argument that dividend changes are important signals to investors
about changes in management's expectation about future earnings.


---
Specific issues market
The market in which dealers reverse in securities they wish to short.


---
Specific risk
See:unique risk.


---
Spreadsheet
A computer program that organizes numerical data into rows and columns on a terminal screen,
for calculating and making adjustments based on new data.


---
Statement of Financial Accounting Standards No. 8
This is a currency translation standard previously in
use by U.S. accounting firms. See: Statement of accounting Standards No. 52.


---
Statement of Financial Accounting Standards No. 52
This is the currency translation standard currently
used by U.S. firms. It mandates the use of the current rate method. See: Statement of Financial accounting
Standards No. 8.


---
Stop-loss order
An order to sell a stock when the price falls to a specified level.


---
Stop order (or stop)
An order to buy or sell at the market when a definite price is reached, either above (on a
buy) or below (on a sell) the price that prevailed when the order was given.


---
Stop-limit order
A stop order that designates a price limit. In contrast to the stop order, which becomes a
market order once the stop is reached, the stop-limit order becomes a limit order once the stop is reached.


---
Sweep account
account in which the bank takes all of the excess available funds at the close of each business
day and invests them for the firm.


---
Tax differential view ( of dividend policy)
The view that shareholders prefer capital gains over dividends,
and hence low payout ratios, because capital gains are effectively taxed at lower rates than dividends.


---
Traditional view (of dividend policy)
An argument that "within reason," investors prefer large dividends to
smaller dividends because the dividend is sure but future capital gains are uncertain.


---
TT&L account
Treasury tax and loan account at a bank.


---
Underperform
When a security is expected to appreciate at a slower rate than the overall market.


---
Variable life insurance policy
A whole life insurance policy that provides a death benefit dependent on the
insured's portfolio market value at the time of death. Typically the company invests premiums in common
stocks, and hence variable life policies are referred to as equity-linked policies.


---
Zero-balance account (ZBA)
A checking account in which zero balance is maintained by transfers of funds
from a master account in an amount only large enough to cover checks presented.


---
ACCOUNTS PAYABLE
Amounts a company owes to creditors.


---
ACCOUNTS RECEIVABLE
Amounts owed to a company by customers that it sold to on credit. Total accounts receivable are usually reduced by an allowance for doubtful accounts.


---
NUMBER OF DAYS SALES IN RECEIVABLES
(also called average collection period). The number of days of net sales that are tied up in credit sales (accounts receivable) that haven't been collected yet.


---
SPECIFIC INVOICE PRICES
An inventory valuation method in which a company values the items in its ending inventory based
on the specific invoices on which they were bought.


---
Account
An explanation or report in financial terms about the transactions of an organization.


---
Accountability
The process of satisfying stakeholders in the organization that managers have acted in the best interests of the stakeholders, a result of the stewardship function of managers, which takes place through accounting.


---
Accounting
A collection of systems and processes used to record, report and interpret business transactions.


---
Accounting equation
The representation of the double-entry system of accounting such that assets are equal to liabilities plus capital.


---
Accounting period
The period of time for which financial statements are produced – see also financial year.


---
Accounting rate of return (ARR)
A method of investment appraisal that measures
the profit generated as a percentage of the
investment – see return on investment.


---
Accounting system
A set of accounts that summarize the transactions of a business that have been recorded on source documents.


---
Accounts
'Buckets' within the ledger, part of the accounting system. Each account contains similar transactions (line items) that are used for the production of financial statements. Or commonly used as an abbreviation for financial statements.


---
Accruals accounting
A method of accounting in which profit is calculated as the difference between income when it is earned and expenses when they are incurred.


---
Cash accounting
A method of accounting in which profit is calculated as the difference between income
when it is received and expenses when they are paid.


---
Financial accounting
The production of financial statements, primarily for those interested parties who are external to the business.


---
Management accounting
The production of financial and non-financial information used in planning for the future; making decisions about products, services, prices and what costs to incur; and ensuring that plans are implemented and achieved.


---
Profit and Loss account
A financial statement measuring the profit or loss of a business – income less expenses – for an accounting period.


---
Strategic management accounting
The provision and analysis of management accounting data about a business and its competitors, which is of use in the development and monitoring of strategy (Simmonds).


---
Accounting equation
The formula Assets = Liabilities + Equity.


---
Accounts payable
Amounts owed by the company for goods and services that have been received, but have not yet been paid for. Usually accounts payable involves the receipt of an invoice from the company providing the services or goods.


---
Accounts receivable
Amounts owed to the company, generally for sales that it has made.


---
Allowance for doubtful accounts
A contra account related to accounts receivable that represents the amounts that the company expects will not be collected.


---
Contra-asset account
An offset to an asset account that reduces the balance of the asset account.


---
Contra-equity account
An account that reduces an equity account. An example is Treasury stock.


---
Control account
An account maintained in the general ledger that holds the balance without the detail. The detail is maintained in a subsidiary ledger.


---
Permanent accounts
The accounts found on the Balance Sheet; these account balances are carried forward for the lifetime of the company.


---
Specific identification
A method of accounting for inventory.


---
T account
The format used for a general ledger page. The name of the account is put on the top line, and a vertical line is dropped from the top line (hence the "T"). Debits are recorded on the left side, and credits are recorded on the right.


---
Temporary accounts
The accounts found on the Income Statement and the Statement of Retained Earnings; these accounts are reduced to zero at the end of every accounting period.


---
accounting
A broad, all-inclusive term that refers to the methods and procedures
of financial record keeping by a business (or any entity); it also
refers to the main functions and purposes of record keeping, which are
to assist in the operations of the entity, to provide necessary information
to managers for making decisions and exercising control, to measure
profit, to comply with income and other tax laws, and to prepare financial
reports.


---
accounting equation
An equation that reflects the two-sided nature of a
business entity, assets on the one side and the sources of assets on the
other side (assets = liabilities + owners' equity). The assets of a business
entity are subject to two types of claims that arise from its two basic
sources of capital—liabilities and owners' equity. The accounting equation
is the foundation for double-entry bookkeeping, which uses a
scheme for recording changes in these basic types of accounts as either
debits or credits such that the total of accounts with debit balances
equals the total of accounts with credit balances. The accounting equation
also serves as the framework for the statement of financial condition,
or balance sheet, which is one of the three fundamental financial
statements reported by a business.


---
Related to : financial, finance, business, accounting, payroll, inventory, investment, money, inventory control, stock trading, financial advisor, tax advisor, credit.