Definition of FASB No. 8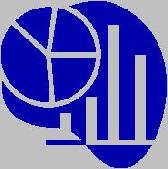 FASB No. 8
U.S. accounting standard that requires U.S. firms to translate their foreign affiliates' accounts by
the temporal method. Gains and losses from currency fluctuations were reported in current income. It was in
effect between 1975 and 1981 and became the most controversial accounting standard in the U.S. It was
replaced by fasb No. 52 in 1981.


---
Related Terms:
A collection of systems and processes used to record, report and interpret business transactions.


---
A broad, all-inclusive term that refers to the methods and procedures
of financial record keeping by a business (or any entity); it also
refers to the main functions and purposes of record keeping, which are
to assist in the operations of the entity, to provide necessary information
to managers for making decisions and exercising control, to measure
profit, to comply with income and other tax laws, and to prepare financial
reports.


---
Administrative proceedings or litigation releases that entail an accounting or auditing-related violation of the securities laws.


---
An alteration in the accounting methodology or estimates used in
the reporting of financial statements, usually requiring discussion in a footnote
attached to the financial statements.


---
Earnings of a firm as reported on its income statement.


---
A business for which a separate set of accounting records is being
maintained.


---
The representation of the double-entry system of accounting such that assets are equal to liabilities plus capital.


---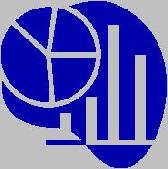 The formula Assets = Liabilities + Equity.


---
An equation that reflects the two-sided nature of a
business entity, assets on the one side and the sources of assets on the
other side (assets = liabilities + owners' equity). The assets of a business
entity are subject to two types of claims that arise from its two basic
sources of capital—liabilities and owners' equity. The accounting equation
is the foundation for double-entry bookkeeping, which uses a
scheme for recording changes in these basic types of accounts as either
debits or credits such that the total of accounts with debit balances
equals the total of accounts with credit balances. The accounting equation
also serves as the framework for the statement of financial condition,
or balance sheet, which is one of the three fundamental financial
statements reported by a business.


---
Unintentional mistakes in financial statements. Accounted for by restating
the prior-year financial statements that are in error.


---
The change in the value of a firm's foreign currency denominated accounts due to a
change in exchange rates.


---
Total liabilities exceed total assets. A firm with a negative net worth is insolvent on
the books.


---
Intentional misstatements or omissions of amounts or disclosures in
financial statements done to deceive financial statement users. The term is used interchangeably with fraudulent financial reporting.


---
The ease and quickness with which assets can be converted to cash.


---
The period of time for which financial statements are produced – see also financial year.


---
Accounting Policies
The principles, bases, conventions, rules and procedures adopted by management in preparing and presenting financial statements.


---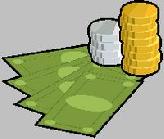 Accounting rate of return (ARR)
A method of investment appraisal that measures
the profit generated as a percentage of the
investment – see return on investment.


---
accounting rate of return (ARR)
the rate of earnings obtained on the average capital investment over the life of a capital project; computed as average annual profits divided by average investment; not based on cash flow


---
Accounting system
A set of accounts that summarize the transactions of a business that have been recorded on source documents.


---
Accounts
'Buckets' within the ledger, part of the accounting system. Each account contains similar transactions (line items) that are used for the production of financial statements. Or commonly used as an abbreviation for financial statements.


---
Accounts payable
Money owed to suppliers.


---
ACCOUNTS PAYABLE
Amounts a company owes to creditors.


---
Accounts payable
Amounts owed by the company for goods and services that have been received, but have not yet been paid for. Usually accounts payable involves the receipt of an invoice from the company providing the services or goods.


---
accounts payable
Short-term, non-interest-bearing liabilities of a business
that arise in the course of its activities and operations from purchases on
credit. A business buys many things on credit, whereby the purchase
cost of goods and services are not paid for immediately. This liability
account records the amounts owed for credit purchases that will be paid
in the short run, which generally means about one month.


---
Accounts payable
Acurrent liability on the balance sheet, representing short-term obligations
to pay suppliers.


---
Accounts Payable
Amounts due to vendors for purchases on open account, that is, not evidenced
by a signed note.


---
Accounts Payable Days (A/P Days)
The number of days it would take to pay the ending balance
in accounts payable at the average rate of cost of goods sold per day. Calculated by dividing
accounts payable by cost of goods sold per day, which is cost of goods sold divided by 365.


---

Accounts receivable
Money owed by customers.


---
ACCOUNTS RECEIVABLE
Amounts owed to a company by customers that it sold to on credit. Total accounts receivable are usually reduced by an allowance for doubtful accounts.


---
Accounts receivable
Amounts owed to the company, generally for sales that it has made.


---
accounts receivable
Short-term, non-interest-bearing debts owed to a
business by its customers who bought goods and services from the business
on credit. Generally, these debts should be collected within a month
or so. In a balance sheet, this asset is listed immediately after cash.
(Actually the amount of short-term marketable investments, if the business
has any, is listed after cash and before accounts receivable.)
accounts receivable are viewed as a near-cash type of asset that will be
turned into cash in the short run. A business may not collect all of its
accounts receivable. See also bad debts.


---
Accounts receivable
A current asset on the balance sheet, representing short-term
amounts due from customers who have purchased on account.


---
Accounts Receivable
Amounts due from customers for sales on open account, not evidenced
by a signed note.


---
Accounts Receivable
Money owed to a business for merchandise or services sold on open account.


---
Accounts Receivable Days (A/R Days)
The number of days it would take to collect the ending
balance in accounts receivable at the year's average rate of revenue per day. Calculated as
accounts receivable divided by revenue per day (revenue divided by 365).


---
Accounts receivable turnover
The ratio of net credit sales to average accounts receivable, a measure of how
quickly customers pay their bills.


---
accounts receivable turnover ratio
A ratio computed by dividing annual
sales revenue by the year-end balance of accounts receivable. Technically
speaking, to calculate this ratio the amount of annual credit sales should
be divided by the average accounts receivable balance, but this information
is not readily available from external financial statements. For
reporting internally to managers, this ratio should be refined and finetuned
to be as accurate as possible.


---
Accrual accounting
The recording of revenue when earned and expenses when
incurred, irrespective of the dates on which the associated cash flows occur.


---
accrual-basis accounting
Well, frankly, accrual is not a good descriptive
term. Perhaps the best way to begin is to mention that accrual-basis
accounting is much more than cash-basis accounting. Recording only the
cash receipts and cash disbursement of a business would be grossly
inadequate. A business has many assets other than cash, as well as
many liabilities, that must be recorded. Measuring profit for a period as
the difference between cash inflows from sales and cash outflows for
expenses would be wrong, and in fact is not allowed for most businesses
by the income tax law. For management, income tax, and financial
reporting purposes, a business needs a comprehensive record-keeping
system—one that recognizes, records, and reports all the assets and liabilities
of a business. This all-inclusive scope of financial record keeping
is referred to as accrual-basis accounting. Accrual-basis accounting
records sales revenue when sales are made (though cash is received
before or after the sales) and records expenses when costs are incurred
(though cash is paid before or after expenses are recorded). Established
financial reporting standards require that profit for a period
must be recorded using accrual-basis accounting methods. Also, these
authoritative standards require that in reporting its financial condition a
business must use accrual-basis accounting.


---
Accruals accounting
A method of accounting in which profit is calculated as the difference between income when it is earned and expenses when they are incurred.


---
Accrued Income
income that has been earned but not yet received. For instance, if you have a non-registered Guaranteed Investment Certificate (GIC), Mutual Fund or Segregated Equity Fund, growth accrues annually or semi-annually and is taxable annually even though the gain is only paid at maturity of your investment.


---
Accumulated Other Comprehensive Income
Cumulative Gains or losses reported in shareholders'
equity that arise from changes in the fair value of available-for-sale securities, from the
effects of changes in foreign-currency exchange rates on consolidated foreign-currency financial
statements, certain Gains and losses on financial derivatives, and from adjustments for underfunded
pension plans.


---
Adjusted Income from Continuing
Operations reported income from continuing operations
adjusted to remove nonrecurring items.


---
Aggressive Accounting
A forceful and intentional choice and application of accounting principles
done in an effort to achieve desired results, typically higher current earnings, whether the practices followed are in accordance with generally accepted accounting principles or not. Aggressive
accounting practices are not alleged to be fraudulent until an administrative, civil, or criminal proceeding takes that step and alleges, in particular, that an intentional, material misstatement
has taken place in an effort to deceive financial statement readers.


---
algebraic method
a process of service department cost allocation
that considers all interrelationships of the departments
and reflects these relationships in simultaneous
equations


---
Allowance for doubtful accounts
A contra account related to accounts receivable that represents the amounts that the company expects will not be collected.


---
Allowance for Doubtful Accounts
An estimate of the uncollectible portion of accounts receivable
that is subtracted from the gross amount of accounts receivable to arrive at the estimated collectible
amount.


---
Allowance method
A method of adjusting accounts receivable to the amount that is expected to be collected based on company experience.


---
Antidilutive effect
Result of a transaction that increases earnings per common share (e.g. by decreasing the
number of shares outstanding).


---
Asian currency units (ACUs)
Dollar deposits held in Singapore or other Asian centers.


---
Average accounting return
The average project earnings after taxes and depreciation divided by the average
book value of the investment during its life.


---
Average age of accounts receivable
The weighted-average age of all of the firm's outstanding invoices.


---
Average-Cost Inventory Method
The inventory cost-flow assumption that assigns the average
cost of beginning inventory and inventory purchases during a period to cost of goods sold and
ending inventory.


---
Balance of Payments Accounts
A statement of a country's transactions with other countries.


---
Benefit Ratio Method
The proportion of unemployment benefits paid to a company's
former employees during the measurement period, divided by the total
payroll during the period. This calculation is used by states to determine the unemployment
contribution rate to charge employers.


---
Benefit Wage Ratio Method
The proportion of total taxable wages for laid off
employees during the measurement period divided by the total payroll during
the period. This calculation is used by states to determine the unemployment
contribution rate to charge employers.


---
Blocked currency
A currency that is not freely convertible to other currencies due to exchange controls.


---
Blue Ribbon Committee on Improving the Effectiveness of Corporate Audit Committees
A committee formed in response to SEC chairman Arthur Levitt's initiative to improve the financial
reporting environment in the United States. In a report dated February 1999, the committee
made recommendations for new rules for regulation of financial reporting in the United States that
either duplicated or carried forward the recommendations of the Treadway Commission.


---
Book Income
Pretax income reported on the income statement.


---
Bootstrapping, bootstrap method
An arithmetic method for backing an
implied zero curve out of the par yield curve.


---
Calendar effect
The tendency of stocks to perform differently at different times, including such anomalies as
the January effect, month-of-the-year effect, day-of-the-week effect, and holiday effect.


---
Capital gains yield
The price change portion of a stock's return.


---
Capitalization method
A method of constructing a replicating portfolio in which the manager purchases a
number of the largest-capitalized names in the index stock in proportion to their capitalization.


---
Capitalized Cost An expenditure or accrual that is reported as an asset to be amortized against
future-period revenue.


---
Cash accounting
A method of accounting in which profit is calculated as the difference between income
when it is received and expenses when they are paid.


---
Cash Flow–to–Income Ratio (CFI)
Adjusted cash flow provided by continuing operations
divided by adjusted income from continuing operations.


---
Change in Accounting Estimate
A change in accounting that occurs as the result of new information
or as additional experience is acquired—for example, a change in the residual values
or useful lives of fixed assets. A change in accounting estimate is accounted for prospectively,
over the current and future accounting periods affected by the change.


---
Change in Accounting Estimate
A change in the implementation of an existing accounting
policy. A common example would be extending the useful life or changing the expected residual
value of a fixed asset. Another would be making any necessary adjustments to allowances for
uncollectible accounts, warranty obligations, and reserves for inventory obsolescense.


---
Change in Accounting Principle
A change from one generally accepted accounting principle to another generally accepted accounting principle—for example, a change from capitalizing expenditures
to expensing them. A change in accounting principle is accounted for in most instances
as a cumulative-effect–type adjustment.


---
Chart of accounts
A listing of all accounts used in the general ledger, usually sorted in
order of account number.


---
Clientele effect
The grouping of investors who have a preference that the firm follow a particular financing
policy, such as the amount of leverage it uses.


---
Coinsurance effect
Refers to the fact that the merger of two firms decreases the probability of default on
either firm's debt.


---
Committee, AIMR Performance Presentation Standards Implementation Committee
The Association for Investment Management and Research (AIMR)'s Performance Presentation standards Implementation
Committee is charged with the responsibility to interpret, revise and update the AIMR Performance
Presentation standards (AIMR-PPS(TM)) for portfolio performance presentations.


---
common-size income statement
income statement that presents items as a percentage of revenues.


---
Completed-Contract Method
A contract accounting method that recognizes contract revenue
only when the contract is completed. All contract costs are accumulated and reported as expense
when the contract revenue is recognized.


---
concurrent engineering
see simultaneous engineering


---
Conflict between bondholders and stockholders
These two groups may have interests in a corporation that
conflict. Sources of conflict include dividends, distortion of investment, and underinvestment. Protective
covenants work to resolve these conflicts.


---
Constant dollar accounting
A method for restating financial statements by reducing or
increasing reported revenues and expenses by changes in the consumer price index,
thereby achieving greater comparability between accounting periods.


---
Contract Accounting
method of accounting for sales or service agreements where completion
requires an extended period.


---
Contract Work Hours and Safety Standards Act
A federal Act requiring federal contractors to pay overtime for hours worked exceeding 40 per week.


---
Controlled foreign corporation (CFC)
A foreign corporation whose voting stock is more than 50% owned
by U.S. stockholders, each of whom owns at least 10% of the voting power.


---
cost accounting
a discipline that focuses on techniques or
methods for determining the cost of a project, process, or
thing through direct measurement, arbitrary assignment, or
systematic and rational allocation


---
Cost Accounting Standards Board (CASB)
a body established by Congress in 1970 to promulgate cost accounting
standards for defense contractors and federal agencies; disbanded
in 1980 and reestablished in 1988; it previously issued
pronouncements still carry the weight of law for those
organizations within its jurisdiction


---
Creative Accounting Practices
Any and all steps used to play the financial numbers game, including
the aggressive choice and application of accounting principles, both within and beyond
the boundaries of generally accepted accounting principles, and fraudulent financial reporting.
Also included are steps taken toward earnings management and income smoothing. See Financial
Numbers Game.


---
Creative Acquisition Accounting
The allocation to expense of a greater portion of the price
paid for another company in an acquisition in an effort to reduce acquisition-year earnings and
boost future-year earnings. Acquisition-year expense charges include purchased in-process research
and development and an overly aggressive accrual of costs required to effect the acquisition.


---
Cumulative-Effect Adjustment
The cumulative, after-tax, prior-year effect of a change in accounting
principle. It is reported as a single line item on the income statement in the year of the
change in accounting principle. The cumulative-effect-type adjustment is the most common accounting
treatment afforded changes in accounting principle.


---
Cumulative Effect of a Change in Accounting Principle
The change in earnings of previous years
based on the assumption that a newly adopted accounting principle had previously been in use.


---
Cumulative Effect of Accounting Change
The change in earnings of previous years assuming
that the newly adopted accounting principle had previously been in use.


---
Currency
Money.


---
Currency arbitrage
Taking advantage of divergences in exchange rates in different money markets by
buying a currency in one market and selling it in another market.


---
Currency basket
The value of a portfolio of specific amounts of individual currencies, used as the basis for
setting the market value of another currency. It is also referred to as a currency cocktail.


---
Currency future
A financial future contract for the delivery of a specified foreign currency.


---
Currency option
An option to buy or sell a foreign currency.


---
Currency risk
Related: Exchange rate risk


---
Currency risk sharing
An agreement by the parties to a transaction to share the currency risk associated with
the transaction. The arrangement involves a customized hedge contract embedded in the underlying
transaction.


---
Currency selection
Asset allocation in which the investor chooses among investments denominated in
different currencies.


---
Currency swap
An agreement to swap a series of specified payment obligations denominated in one currency
for a series of specified payment obligations denominated in a different currency.


---
Current account
Net flow of goods, services, and unilateral transactions (gifts) between countries.


---
Current Account
That part of the balance of payments accounts that records demands for and supplies of a currency arising from activities that affect current income, namely imports, exports, investment income payments such as interest and dividends, and transfers such as gifts, pensions, and foreign aid.


---
Current asset
Typically the cash, accounts receivable, and inventory accounts on the
balance sheet, or any other assets that are expected to be liquidated within a short
time interval.


---
Related to : financial, finance, business, accounting, payroll, inventory, investment, money, inventory control, stock trading, financial advisor, tax advisor, credit.