Definition of Delivery options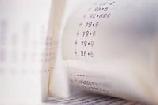 Delivery options
The options available to the seller of an interest rate futures contract, including the quality
option, the timing option, and the wild card option. delivery options make the buyer uncertain of which
Treasury Bond will be delivered or when it will be delivered.


---
Related Terms:
Contracts with trigger points that, when crossed, automatically generate buying or selling of
other options. These are very exotic options.


---
Packages that involve the exchange of more than two currencies against a base currency at
expiration. The basket option buyer purchases the right, but not the obligation, to receive designated
currencies in exchange for a base currency, either at the prevailing spot market rate or at a prearranged rate of
exchange. A basket option is generally used by multinational corporations with multicurrency cash flows
since it is generally cheaper to buy an option on a basket of currencies than to buy individual options on each
of the currencies that make up the basket.


---
The provision of some futures contracts that requires not delivery of underlying assets but
settlement according to the cash value of the asset.


---
Over-the-counter options, such as those offered by government and mortgage-backed
securities dealers.


---
The tender and receipt of an actual commodity or financial instrument in settlement of a futures contract.


---
The written notice given by the seller of his intention to make delivery against an open, short
futures position on a particular date. Related: notice day


---
Those points designated by futures exchanges at which the financial instrument or
commodity covered by a futures contract may be delivered in fulfillment of such contract.


---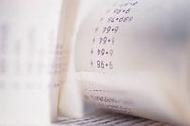 The price fixed by the Clearing house at which deliveries on futures are in invoiced; also the
price at which the futures contract is settled when deliveries are made.


---
A transaction in which the buyer's payment for securities is due at the time of
delivery (usually to a bank acting as agent for the buyer) upon receipt of the securities. The payment may be
made by bank wire, check, or direct credit to an account.


---
Securities that give the holder the right to buy or sell a specified number of shares of stock, at
a specified price for a certain (limited) time period. Typically one option equals 100 shares of stock.


---
A transaction in which the settlement will occur on a specified date in the future at a price
agreed upon on the trade date.


---
A delivery in which everything - endorsement, any necessary attached legal papers, etc. - is in
order.


---
Refers to PSA Uniform Practices such as cutoff times on delivery
of securities and notification, allocation, and proper endorsement.


---
Refers to the seller's actually turning over to the buyer the asset agreed upon in a forward contract.


---
The amount of cash an uncovered (naked) option writer is required to
deposit and maintain to cover his daily position valuation and reasonably foreseeable intra-day price changes.


---
Options contract
A contract that, in exchange for the option price, gives the option buyer the right, but not
the obligation, to buy (or sell) a financial asset at the exercise price from (or to) the option seller within a
specified time period, or on a specified date (expiration date).


---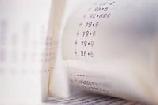 Options contract multiple
A constant, set at $100, which when multiplied by the cash index value gives the
dollar value of the stock index underlying an option. That is, dollar value of the underlying stock index = cash
index value x $100 (the options contract multiple).


---
Options on physicals
Interest rate options written on fixed-income securities, as opposed to those written on
interest rate futures contracts.


---
Overnight delivery risk
A risk brought about because differences in time zones between settlement centers
require that payment or delivery on one side of a transaction be made without knowing until the next day
whether the funds have been received in an account on the other side. Particularly apparent where delivery
takes place in Europe for payment in dollars in New York.


---
Taking delivery
Refers to the buyer's actually assuming possession from the seller of the asset agreed upon
in a forward contract or a futures contract.


---
cafeteria plan a "menu" of fringe benefit options that include
cash or nontaxable benefits


---
real options
options embedded in real assets.


---
Delivery policy
A company's stated goal for how soon a customer order will be
shipped following receipt of that order.


---
Point-of-use delivery
A delivery of stock to a location in or near the shop floor
adjacent to its area of use.


---
Split delivery
The practice of ordering large quantities on a single purchase order,
but separating the order into multiple smaller deliveries.


---
Exit Options
A variety of options available to an investor to recover their invested capital and the return on their investment.


---
Last trading day
The final day under an exchange's rules during which trading may take place in a particular
futures or options contract. Contracts outstanding at the end of the last trading day must be settled by delivery
of underlying physical commodities or financial instruments, or by agreement for monetary settlement
depending upon futures contract specifications.


---

Spread
1) The gap between bid and ask prices of a stock or other security.
2) The simultaneous purchase and sale of separate futures or options contracts for the same commodity for delivery in different months.
Also known as a straddle.
3) Difference between the price at which an underwriter buys an issue from a firm
and the price at which the underwriter sells it to the public.
4) The price an issuer pays above a benchmark fixed-income yield to borrow money.


---
Virtual currency option
A new option contract introduced by the PHLX in 1994 that is settled in US$ rather
than in the underlying currency. These options are also called 3-Ds (dollar denominated delivery).


---
Related to : financial, finance, business, accounting, payroll, inventory, investment, money, inventory control, stock trading, financial advisor, tax advisor, credit.