Definition of Bull

Bull
An investor who thinks the market will rise. Related: bear.


---
Related Terms:
Bond whose principal repayment is linked to the price of another security. The bonds are
issued in two tranches: in the first tranche repayment increases with the price of the other security, and in the
second tranche repayment decreases with the price of the other security.


---
A bull CD pays its holder a specified percentage of the increase in return on a specified
market index while guaranteeing a minimum rate of return. A bear CD pays the holder a fraction of any fall in
a given market index.


---
Any market in which prices are in an upward trend.


---
A spread strategy in which an investor buys an out-of-the-money put option, financing it by
selling an out-of-the money call option on the same underlying.


---
Foreign bond issue made in London.


---
The foreign market in the United Kingdom.


---
A guaranteed investment contract purchased with a single (one-shot) premium. Related:
Window contract.


---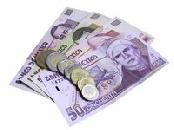 A bank term loan that calls for no amortization.


---
A strategy in which a portfolio is constructed so that the maturities of its securities are highly
concentrated at one point on the yield curve.


---
Words used to describe investor attitudes. bullish refers to an optimistic outlook while
bearish means a pessimistic outlook.


---
A market in which stock or bond prices are generally rising.


---
A prolonged period of rising stock market prices.


---
Interpretations and practices followed by the staff of the Office of the Chief Accountant and the Division of Corporation Finance in administering the disclosure
requirements of the federal securities laws.


---
Also known as a trading index (TRIN)= (number of advancing issues)/ (number of declining
issues) (Total up volume )/ (total down volume). An advance/decline market indicator. Less than 1.0 indicates
bullish demand, while above 1.0 is bearish. The index often is smoothed with a simple moving average.


---
An investor who believes a stock or the overall market will decline. A bear market is a prolonged period
of falling stock prices, usually by 20% or more. Related: bull.


---
Samurai bond
A yen-denominated bond issued in Tokyo by a non-Japanese borrower. Related: bulldog
bond and Yankee bond.


---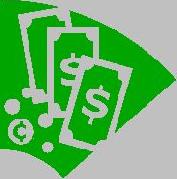 Term bonds
Often referred to as bullet-maturity bonds or simply bullet bonds, bonds whose principal is
payable at maturity. Related: serial bonds


---
Window contract
A guaranteed investment contract purchased with deposits over some future designated
time period (the "window"), usually between 3 and 12 months. All deposits made are guaranteed the same
credit rating.
Related: bullet contract.


---
Related to : financial, finance, business, accounting, payroll, inventory, investment, money, inventory control, stock trading, financial advisor, tax advisor, credit.