Definition of budgeting

budgeting
the process of formalizing plans and committing
them to written, financial terms


---
Related Terms:
A method of budgeting that develops budgets based on expected activities and cost drivers – see also activity-based costing.


---
planning approach applying activity drivers to estimate the levels and costs of activities necessary to provide the budgeted quantity and
quality of production


---
The process of choosing the firm's long-term capital assets.


---
Refers generally to analysis procedures for ranking
investments, given a limited amount of total capital that has to be allocated
among the various capital investment opportunities of a business.
The term sometimes is used interchangeably with the analysis techniques
themselves, such as calculating present value, net present value,
and the internal rate of return of investments.


---
The process of ranking and selecting investment alternatives and
capital expenditures


---
a process of evaluating an entity's proposed
long-range projects or courses of future activity for
the purpose of allocating limited resources to desirable
projects


---
The series of steps one follows when justifying the decision to purchase
an asset, usually including an analysis of costs and related benefits, which
should include a discounted cash flow analysis of the stream of all future cash flows
resulting from the purchase of the asset.


---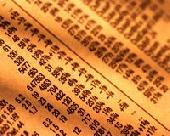 Decision as to which real assets the firm should acquire.


---
a process in which there is a rolling
twelve-month budget; a new budget month (twelve months
into the future) is added as each current month expires


---
A method of budgeting in which budgets are allocated to projects or programmes rather than to responsibility centres.


---
an approach to budgeting that relates
resource inputs to service outputs


---
a comprehensive budgeting process
that systematically considers the priorities and alternatives
for current and proposed activities in relation to organization
objectives; it requires the rejustification of ongoing activities

---
A method of budgeting that ignores historical budgetary allocations and identifies the costs that are necessary to implement agreed strategies.

---
A budgeting process using summary-level information to
derive various budget models, usually at the product family level.


---
an intentional underestimation of revenues
and/or overestimation of expenses in a budgeting process
for the purpose of including deviations that are likely to
occur so that results will occur within budget limits


---
cash flow
the receipt or disbursement of cash; when related
to capital budgeting, cash flows arise from the purchase,
operation, and disposition of a capital asset


---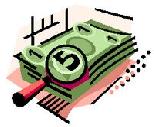 controller
Officer responsible for budgeting, accounting, and auditing.


---
Cost of capital
The required return for a capital budgeting project.


---
Cost of capital
The blended cost of a company's currently outstanding debt instruments
and equity, weighted by the comparative proportions of each one. During a capital
budgeting review, the expected return from a capital purchase must exceed this cost
of capital, or else a company will experience a net loss on the transaction.


---
Cost of Capital
The discount rate that should be used in the capital budgeting process.


---
Dependent
Acceptance of a capital budgeting project contingent on the acceptance of another project.


---
Direct estimate method
A method of cash budgeting based on detailed estimates of cash receipts and cash
disbursements category by category.


---
Hurdle rate
The required return in capital budgeting.


---
Internal rate of return
The rate of return at which the present value of a series of future
cash flows equals the present value of all associated costs. This measure is most
commonly used in capital budgeting.


---
Payback method
A capital budgeting analysis method that calculates the amount of
time it will take to recoup the investment in a capital asset, with no regard for the
time cost of money.


---
Post-audit
A set of procedures for evaluating a capital budgeting decision after the fact.


---
Profiling
A method of budgeting that takes into account seasonal fluctuations and estimates of when revenues will be earned and costs will be incurred over each month in the budget period.


---
revenue center
a responsibility center for which a manager is accountable only for the generation of revenues and has no control over setting selling prices, or budgeting or incurring costs


---
rolling budget
see continuous budgeting


---
Rolling budgets
A method of budgeting in which as each month passes, an additional budget month is added such that there is always a 12-month budget.


---
Salvage Value
The value of a capital asset at end of a specified period. It is the current market price of an asset being considered for replacement in capital budgeting.


---
Statement-of-cash-flows method
A method of cash budgeting that is organized along the lines of the statement of cash flows.


---
Related to : financial, finance, business, accounting, payroll, inventory, investment, money, inventory control, stock trading, financial advisor, tax advisor, credit.