Definition of Relevant range

Relevant range
The upper and lower levels of activity within which the business expects to be operating within the short-term planning horizon (the budget period).


---
relevant range
the specified range of activity over which a
variable cost per unit remains constant or a fixed cost remains
fixed in total; it is generally assumed to be the normal
operating range of the organization


---
Related Terms:
Costs that do not change with increases or decreases in the volume of goods or services
produced, within the relevant range.


---
a technique used to determine the fixed
and variable portions of a mixed cost; it uses only the highest
and lowest levels of activity within the relevant range


---
Also known as the range. The high and low prices, or bids and offers, recorded during the
period designated as the official close. Related: settlement price.


---
Arrangement whereby the shareholders of a project receive output free of
charge but agree to pay all operating and financing charges of the project.


---
The high and low prices, or high and low bids and offers recorded during a specified time.


---
A forward exchange rate contract that places upper and lower bounds on the cost of foreign exchange.


---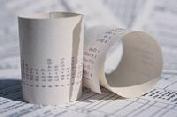 A monetary system under which countries pledge to maintain their exchange rates
within a specific margin around agreed-upon, fixed central exchange rates.


---
The difference between the high and low prices traded during a period of time;
with commodities, the high/low price limit established by the exchange for a specific commodity for any one day's trading.


---
The cost that is relevant to a particular decision – future, incremental cash flows.


---
a transfer pricing system that allows
a selling division to record the transfer of goods or
services at one price (e.g., a market or negotiated market
price) and a buying division to record the transfer at another
price (e.g., a cost-based amount)


---
a cost that is logically associated with a specific problem or decision


---
a process that compares, to the extent possible
and practical, the incremental revenues and incremental costs of alternative decisions


---
Related to : financial, finance, business, accounting, payroll, inventory, investment, money, inventory control, stock trading, financial advisor, tax advisor, credit.