Definition of Involuntary liquidation preference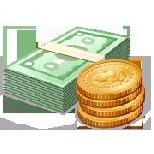 Involuntary liquidation preference
A premium that must be paid to preferred or preference stockholders if
the issuer of the stock is forced into involuntary liquidation.


---
Related Terms:
When a firm's business is terminated, assets are sold, proceeds pay creditors and any leftovers
are distributed to shareholders. Any transaction that offsets or closes out a Long or short position. Related:
buy in, evening up, offsetliquidity.


---
The rights of a firm's securityholders in the event the firm liquidates.


---
Net amount that could be realized by selling the assets of a firm after paying the debt.


---
The argument that greater liquidity is valuable, all else equal. Also, the
theory that the forward rate exceeds expected future interest rates.


---
A security that ranks junior to preferred stock but senior to common stock in the right to
receive payments from the firm; essentially junior preferred stock.


---
The net proceeds (after taxes and expenses) of selling the assets
of a company at fair market prices


---
the second decision made in capital project evaluation in which projects are ranked according to their impact on the achievement of company objectives


---

The process of selling off all the assets of a business entity, settling its liabilities,
and closing it down as a legal entity.


---
Sale of bankrupt firm's assets.


---
Net proceeds that would be realized by selling the firm's assets and paying off its creditors.


---
A reduction in the physical quantity of an inventory that is accounted for
using the LIFO inventory method.


---
Related to : financial, finance, business, accounting, payroll, inventory, investment, money, inventory control, stock trading, financial advisor, tax advisor, credit.