Definition of Extendable notes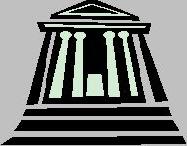 Extendable notes
Note the maturity of which can be extended by mutual agreement of the issuer and
investors.


---
Related Terms:
notes issued by states and municipalities to obtain interim financing for
projects that will eventually be funded long term through the sale of a bond issue.


---
Short-term securities that are repayable immediately upon the holder's demand.


---
Commercial paper backed by normal bank lines plus a letter of credit from a
bank stating that it will pay off the paper at maturity if the borrower does not. Such paper is also referred to as
LOC (letter of credit) paper.


---
Bond whose maturity can be extended at the option of the lender or issuer.


---
Publicly traded issues that may be collateralized by mortgages and MBSs.


---
Short-term notes issued by municipalities in anticipation of tax receipts, proceeds from a
bond issue, or other revenues.


---
A detailed set of notes immediately following the financial statements in
an annual report that explain and expand on the information in the financial statements.


---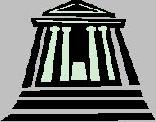 Project notes are issued by municipalities to finance federally sponsored programs in
urban renewal and housing and are guaranteed by the U.S. Department of Housing and Urban Development.
Project financing A form of asset-based financing in which a firm finances a discrete set of assets on a standalone
basis.
Projected benefit obligation (PBO) A measure of a pension plan's liability at the calculation date assuming
that the plan is ongoing and will not terminate in the foreseeable future. Related:accumulated benefit obligation.


---
Tax anticipation notes issued by states or municipalities to finance current
operations in anticipation of future tax receipts.


---
Debt obligations of the U.S. Treasury that have maturities of more than 2 years but less than 10 years.


---
notes receivable are promissory notes that the company has accepted from its debtors. Most promissory notes pay interest. Those that are due within a year are shown under "Current Assets." Those that mature in more than a year would be listed under "Long-term Assets." If a note is being
collected in installments, the payments due within the next twelve months are shown as a current asset, and the remainder is shown as a long-term asset.


---
Amounts owed by the company that have been formalized by a legal document called a note.


---
Amounts owed to the company that have been formalized by a legal agreement called a note.


---
Related to : financial, finance, business, accounting, payroll, inventory, investment, money, inventory control, stock trading, financial advisor, tax advisor, credit.