Definition of Deficit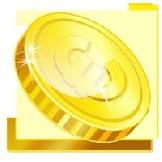 Deficit
An excess of liabilities over assets, of losses over profits, or of expenditure over income.


---
Deficit
Anegative balance in the retained earnings account that is caused by cumulative
losses that exceed the amount of equity.


---
Deficit
See budget deficit.


---
Related Terms:
The amount by which government spending exceeds government revenues.


---
The excess of government spending over tax receipts.


---
The budget deficit in excess of the deficit that in the long run keeps constant the ratio of the publically held national debt to GDP.


---
deficit on the balance of merchandise trade.


---
The trade deficit and the government budget deficit.


---

Theory that says a country's trade deficit will initially worsen after its currency depreciates because
higher prices on foreign imports will more than offset the reduced volume of imports in the short-run.


---
The debt owed by the government as a result of earlier borrowing to finance budget deficits. That part of the debt not held by the central bank is the publically held national debt.


---
An account within the balance of payments accounts showing the change in a country's official foreign exchange reserves. It is used to measure a balance of payments deficit or surplus.


---
Central bank action offsetting money supply changes automatically generated by a balance of payments surplus or deficit under a fixed exchange rate system.


---
Related to : financial, finance, business, accounting, payroll, inventory, investment, money, inventory control, stock trading, financial advisor, tax advisor, credit.