Definition of Critical Growth Periods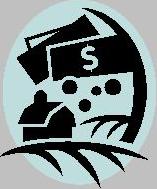 Critical Growth Periods
Times in a company's history when growth is essential and without which survival of the business might be in jeopardy.


---
Related Terms:
Version of the dividend discount model in which dividends grow at a constant rate.


---
Also called the Gordon-Shapiro model, an application of the dividend discount
model which assumes (1) a fixed growth rate for future dividends and (2) a single discount rate.


---
Coverage that provides a lump-sum payment should you be diagnosed with a critical illness and survive a pre-determined period of time. There are no restrictions on how you use your benefit.


---
Coverage that provides a lump-sum payment should you become seriously ill with a specified illness. The payment is made to your creditors to pay off your debt owing.


---
any item (such as quality, customer
service, efficiency, cost control, or responsiveness
to change) so important that, without it, the organization
would cease to exist


---
a method of computing the cost
of common stock equity that indicates the rate of return
that common shareholders expect to earn in the form of
dividends on a company's common stock


---
A model wherein dividends are assumed to be at a constant rate in perpetuity.


---

Amortizing capitalized expenditures over estimated useful lives that are unduly optimistic.


---
Mutual funds that seek long-term capital growth. This type of fund invests primarily in equity securities.


---
A money manager who seeks to buy stocks that are typically selling at relatively high P/E
ratios due to high earnings growth, with the expectation of continued high or higher earnings growth.


---
Opportunity to invest in profitable projects.


---
A phase of development in which a company experiences rapid earnings growth as it produces
new products and expands market share.


---
an estimate of the increase expected in dividends
(or in market value) per share of stock


---
Compound annual growth rate for the number of full fiscal years shown. If there is a negative
or zero value for the first or last year, the growth is NM (not meaningful).


---
Common stock of a company that has an opportunity to invest money and earn more than the
opportunity cost of capital.


---
Internal growth rate
Maximum rate a firm can expand without outside source of funding. growth generated
by cash flows retained by company.


---
internal growth rate
Maximum rate of growth without external financing.


---
Net present value of growth opportunities
A model valuing a firm in which net present value of new
investment opportunities is explicitly examined.


---
Present value of growth opportunities (NPV)
Net present value of investments the firm is expected to make
in the future.


---
present value of growth opportunities (PVGO)
Net present value of a firm's future investments.


---
Simple compound growth method
A method of calculating the growth rate by relating the terminal value to
the initial value and assuming a constant percentage annual rate of growth between these two values.


---
Sustainable growth rate
Maximum rate of growth a firm can sustain without increasing financial leverage.


---
sustainable growth rate
Steady rate at which a firm can grow without changing leverage; plowback ratio × return on equity.


---
Related to : financial, finance, business, accounting, payroll, inventory, investment, money, inventory control, stock trading, financial advisor, tax advisor, credit.