Definition of CLA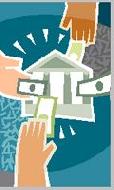 CLA
The Canada Life Assurance Company.


---
Related Terms:
A method for dividing inventory into classifications,
either by transaction volume or cost. Typically, category A includes that 20% of
inventory involving 60% of all costs or transactions, while category B includes
the next 20% of inventory involving 20% of all costs or transactions, and category
C includes the remaining 60% of inventory involving 20% of all costs or
transactions.


---
clause causing repayment of a debt, if specified events occur or are not met.


---
Categories of assets, such as stocks, bonds, real estate and foreign securities.


---
Request for payment of benefits under the terms of an insurance policy.


---
A reduction in the likelihood one or more of the firm's claimants will be fully repaid,
including time value of money considerations.


---
A party to an explicit or implicit contract.


---
Person or party making request for payment of benefits under the terms of an insurance policy.


---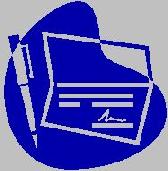 The school of macroeconomic thought prior to the rise of Keynesianism.


---
A claim that can be made only if one or more specified outcomes occur.


---
The date on which a firm's directors meet and announce the date and amount of the next
dividend.


---
The date on which the board of directors has declared a dividend.


---
An auditor's statement disclaiming any opinion regarding the company's financial
condition.


---
With respect to a project financing, an arrangement under which the sponsors of a project
agree to contribute as equity any prior dividends received from the project to the extent necessary to cover
any cash deficiencies.


---
Also called a residual claim, a claim to a share of earnings after debt obligation have been
satisfied.


---
a separation of costs into groups based on the similar reason for their incurrence; it includes
cost of goods sold and detailed selling and administrative
expenses


---
Incontestable Clause
This clause in regular life insurance policy provides for voiding the contract of insurance for up to two years from the date of issue of the coverage if the life insured has failed to disclose important information or if there has been a misrepresentation of a material fact which would have prevented the coverage from being issued in the first place. After the end of two years from issue, a misrepresentation of smoking habits or age can still void or change the policy.


---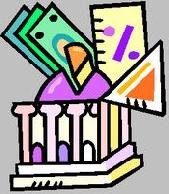 Inflation-escalator clause
A clause in a contract providing for increases or decreases in inflation based on
fluctuations in the cost of living, production costs, and so forth.


---
Marketed claims
claims that can be bought and sold in financial markets, such as those of stockholders and
bondholders.


---
Multicurrency clause
Such a clause on a Euro loan permits the borrower to switch from one currency to
another currency on a rollover date.


---
Negative pledge clause
A bond covenant that requires the borrower to grant lenders a lien equivalent to any
liens that may be granted in the future to any other currently unsecured lenders.


---
New Classicals
Economists who, like classical economists, believe that wages and prices are sufficiently flexible to solve the unemployment problem without help from government policy.


---
Nonmarketed claims
claims that cannot be easily bought and sold in the financial markets, such as those of
the government and litigants in lawsuits.


---
Planned amortization class CMO
1) One class of CMO that carries the most stable cash flows and the
lowest prepayement risk of any class of CMO. Because of that stable cash flow, it is considered the least risky CMO.
2) A CMO bond class that stipulates cash-flow contributions to a sinking fund. With the PAC,
principal payments are directed to the sinking fund on a priority basis in accordance with a predetermined
payment schedule, with prior claim to the cash flows before other CMO classes. Similarly, cash flows
received by the trust in excess of the sinking fund requirement are also allocated to other bond classes. The
prepayment experience of the PAC is therefore very stable over a wide range of prepayment experience.


---
Preferred Stock Stock that has a claim on assets and dividends of a corporation that are prior
to that of common stock. Preferred stock typically does not carry the right to vote.


---
Reclamation
A claim for the right to return or the right to demand the return of a security that has been
previously accepted as a result of bad delivery or other irregularities in the delivery and settlement process.


---
Residual claim
Related: equity claim


---
Risk class
A group of insureds who present similar risk to the insurance company. Risk classes include - standard, preferred, nonsmoker, substandard, uninsurable.


---

Risk classes
Groups of projects that have approximately the same amount of risk.


---
Subordination clause
A provision in a bond indenture that restricts the issuer's future borrowing by
subordinating the new lender's claims on the firm to those of the existing bond holders.


---
Suicide Clause
Generally, a suicide clause in a regular life insurance policy provides for voiding the contract of insurance if the life insured commits suicide within two years of the date of issue of the coverage.


---
Tax clawback agreement
An agreement to contribute as equity to a project the value of all previously
realized project-related tax benefits not already clawed back to the extent required to cover any cash
deficiency of the project.


---
Unclaimed Pay
Net pay not collected by an employee, which is typically transferred
to the local state government after a mandated interval has passed from
the date of payment.


---
12B-1 fees
The percent of a mutual fund's assets used to defray marketing and distribution expenses. The
amount of the fee is stated in the fund's prospectus. The SEC has recently proposed that 12B-1 fees in excess
of 0.25% be classed as a load. A true " no load" fund has neither a sales charge nor 12b-1 fee.


---
accounting equation
An equation that reflects the two-sided nature of a
business entity, assets on the one side and the sources of assets on the
other side (assets = liabilities + owners' equity). The assets of a business
entity are subject to two types of claims that arise from its two basic
sources of capital—liabilities and owners' equity. The accounting equation
is the foundation for double-entry bookkeeping, which uses a
scheme for recording changes in these basic types of accounts as either
debits or credits such that the total of accounts with debit balances
equals the total of accounts with credit balances. The accounting equation
also serves as the framework for the statement of financial condition,
or balance sheet, which is one of the three fundamental financial
statements reported by a business.


---
activity analysis
the process of detailing the various repetitive actions that are performed in making a product or
providing a service, classifying them as value-added and
non-value-added, and devising ways of minimizing or eliminating
non-value-added activities


---
activity based costing (ABC)
A relatively new method advocated for the
allocation of indirect costs. The key idea is to classify indirect costs,
many of which are fixed in amount for a period of time, into separate
activities and to develop a measure for each activity called a cost driver.
The products or other functions in the business that benefit from the
activity are allocated shares of the total indirect cost for the period based
on their usage as measured by the cost driver.


---
Adjusted Cash Flow Provided by Continuing Operations
Cash flow provided by operating
activities adjusted to provide a more recurring, sustainable measure. Adjustments to reported cash
provided by operating activities are made to remove such nonrecurring cash items as: the operating
component of discontinued operations, income taxes on items classified as investing or financing activities, income tax benefits from nonqualified employee stock options, the cash effects of purchases and sales of trading securities for nonfinancial firms, capitalized expenditures, and other nonrecurring cash inflows and outflows.


---
aging schedule
classification of accounts receivable by time outstanding.


---
American shares
Securities certificates issued in the U.S. by a transfer agent acting on behalf of the foreign
issuer. The certificates represent claims to foreign equities.


---
Antidilution Provisions
A clause in a shareholders agreement preventing a company from issuing additional shares, without allowing the current shareholders the opportunity to participate in the offering to avoid dilution of their percentage ownership.


---
Asset
Something that is owned; a financial claim or a piece of property that is a store of value.


---
Asset allocation decision
The decision regarding how an institution's funds should be distributed among the
major classes of assets in which it may invest.


---
Asset Coverage
Extent to which a company's net assets cover a particular debt obligation, class of preferred stock, or equity position.


---
asset mix
The weighting of assets in an investment portfolio among different asset classes (e.g. shares, bonds, property, cash, overseas investments.


---
Available-for-Sale Security
A debt or equity security not classified as a held-to-maturity security or a trading security. Can be classified as a current or noncurrent investment depending on the intended holding period.


---
basic earnings per share (EPS)
This important ratio equals the net
income for a period (usually one year) divided by the number capital
stock shares issued by a business corporation. This ratio is so important
for publicly owned business corporations that it is included in the daily
stock trading tables published by the Wall Street Journal, the New York
Times, and other major newspapers. Despite being a rather straightforward
concept, there are several technical problems in calculating
earnings per share. Actually, two EPS ratios are needed for many businesses—
basic EPS, which uses the actual number of capital shares outstanding,
and diluted EPS, which takes into account additional shares of
stock that may be issued for stock options granted by a business and
other stock shares that a business is obligated to issue in the future.
Also, many businesses report not one but two net income figures—one
before extraordinary gains and losses were recorded in the period and a
second after deducting these nonrecurring gains and losses. Many business
corporations issue more than one class of capital stock, which
makes the calculation of their earnings per share even more complicated.


---
Beneficiary
This is the person who benefits from the terms of a trust, a will, an RRSP, a RRIF, a LIF, an annuity or a life insurance policy. In relation to RRSP's, RRIF's, LIF's, Annuities and of course life insurance, if the beneficiary is a spouse, parent, offspring or grand-child, they are considered to be a preferred beneficiary. If the insured has named a preferred beneficiary, the death benefit is invariably protected from creditors. There have been some court challenges of this right of protection but so far they have been unsuccessful. See "Creditor Protection" below. A beneficiary under the age of 18 must be represented by an individual guardian over the age of 18 or a public official who represents minors generally. A policy owner may, in the designation of a beneficiary, appoint someone to act as trustee for a minor. Death benefits are not subject to income taxes. If you make your beneficiary your estate, the death benefit will be included in your assets for probate. Probate filing fees are currently $14 per thousand of estate value in British Columbia and $15 per thousand of estate value in Ontario.
Another way to avoid probate fees or creditor claims against life insurance proceeds is for the insured person to designate and register with his/her insurance company's head office an irrevocable beneficiary. By making such a designation, the insured gives up the right to make any changes to his/her policy without the consent of the irrevocable beneficiary. Because of the seriousness of the implications, an irrevocable designation should only be made for good reason and where the insured fully understands the consequences.
NoteA successful challenge of the rules relating to beneficiaries was concluded in an Ontario court in 1996. The Insurance Act says its provisions relating to beneficiaries are made "notwithstanding the Succession Law Reform Act." There are two relevent provisions of the Succession Law Reform Act. One section of the act gives a judge the power to make any order concerning an estate if the deceased person has failed to provide for a dependant. Another section says money from a life insurance policy can be considered part of the estate if an order is made to support a dependant. In the case in question, the deceased had attempted to deceive his lawful dependents by making his common-law-spouse the beneficiary of an insurance policy which by court order was supposed to name his ex-spouse and children as beneficiaries.


---
Best-interests-of-creditors test
The requirement that a claim holder voting against a plan of reorganization
must receive at least as much as he would have if the debtor were liquidated.


---
Bundling, unbundling
A trend allowing creation of securities either by combining primitive and derivative
securities into one composite hybrid or by separating returns on an asset into classes.


---
capital stock
Ownership shares issued by a business corporation. A business
corporation may issue more than one class of capital stock shares.
One class may give voting privileges in the election of the directors of the
corporation while the other class does not. One class (called preferred
stock) may entitle a certain amount of dividends per share before cash
dividends can be paid on the other class (usually called common stock).
Stock shares may have a minimum value at which they have to be issued
(called the par value), or stock shares can be issued for any amount
(called no-par stock). Stock shares may be traded on public markets such
as the New York Stock Exchange or over the Nasdaq network. There are
about 10,000 stocks traded on public markets (although estimates vary
on this number). In this regard, I find it very interesting that there are
more than 8,000 mutual funds that invest in stocks.


---
cash flow
An obvious but at the same time elusive term that refers to cash
inflows and outflows during a period. But the specific sources and uses
of cash flows are not clear in this general term. The statement of cash
flows, which is one of the three primary financial statements of a business,
classifies cash flows into three types: those from operating activities
(sales and expenses, or profit-making operations), those from
investing activities, and those from financing activities. Sometimes the
term cash flow is used as shorthand for cash flow from profit (i.e., cash
flow from operating activities).


---
Collateralized mortgage obligation (CMO)
A security backed by a pool of pass-throughs , structured so that
there are several classes of bondholders with varying maturities, called tranches. The principal payments from
the underlying pool of pass-through securities are used to retire the bonds on a priority basis as specified in
the prospectus.
Related: mortgage pass-through security


---
Common Stock
A financial security that represents an ownership claim on the
assets and earnings of a company. This claim is valid after the
claims of the debt providers and preferred stockholders have been
satisfied.


---
Common Stock
That part of the capital stock of a corporation that carries voting rights and represents
the last claim on assets and dividends.


---
Common stock ratios
Ratios that are designed to measure the relative claims of stockholders to earnings
(cash flow per share), and equity (book value per share) of a firm.


---
Contingent Beneficiary
This is the person designated to receive the death benefit of a life insurance policy if the primary beneficiary dies before the life insured. This is a consideration when husband and wife make each other the beneficiary of their coverage. Should they both die in the same car accident or plane crash, the death benefits would go to each others estate and creditor claims could be made against them. Particularly if minor children could be survivors, then a trustee contingent beneficiary should be named.


---
Cost of Insurance
The cost of insuring a particular individual under the policy. It is based on the amount of coverage, as well as the underwriting class, age, sex and tobacco consumption of that individual.


---
Cramdown
The ability of the bankruptcy court to confirm a plan of reorganization over the objections of
some classes of creditors.


---
Creditor Proof Protection
The creditor proof status of such things as life insurance, non-registered life insurance investments, life insurance RRSPs and life insurance RRIFs make these attractive products for high net worth individuals, professionals and business owners who may have creditor concerns. Under most circumstances the creditor proof rules of the different provincial insurance acts take priority over the federal bankruptcy rules.
The provincial insurance acts protect life insurance products which have a family class beneficiary. Family class beneficiaries include the spouse, parent, child or grandchild of the life insured, except in Quebec, where creditor protection rules apply to spouse, ascendants and descendants of the insured. Investments sold by other financial institutions do not offer the same security should the holder go bankrupt. There are also circumstances under which the creditor proof protections do not hold for life insurance products. Federal bankruptcy law disallows the protection for any transfers made within one year of bankruptcy. In addition, should it be found that a person shifted money to an insurance company fund in bad faith for the specific purpose of avoiding creditors, these funds will not be creditor proof.


---
current assets
Current refers to cash and those assets that will be turned
into cash in the short run. Five types of assets are classified as current:
cash, short-term marketable investments, accounts receivable, inventories,
and prepaid expenses—and they are generally listed in this order in
the balance sheet.


---
Current Ratio
Current assets divided by current liabilities. This ratio indicates the extent to which the claims of short-term creditors are covered by assets expected to be converted to cash in the near future.


---
Debenture bond
An unsecured bond whose holder has the claim of a general creditor on all assets of the
issuer not pledged specifically to secure other debt. Compare subordinated debenture bond, and collateral
trust bonds.


---
Depreciation Allowances
Tax deductions that businesses can claim when they spend money on investment goods.


---
Dividend
As the term dividend relates to a corporation's earnings, a dividend is an amount paid per share from a corporation's after tax profits. Depending on the type of share, it may or may not have the right to earn any dividends and corporations may reduce or even suspend dividend payments if they are not doing well. Some dividends are paid in the form of additional shares of the corporation. Dividends paid by Canadian corporations qualify for the dividend tax credit and are taxed at lower rates than other income.
As the term dividend relates to a life insurance policy, it means that if that policy is "participating", the policy owner is entitled to participate in an equitable distribution of the surplus earnings of the insurance company which issued the policy. Surpluses arise primarily from three sources:
1) the difference between anticipated and actual operating expenses,
2) the difference between anticipated and actual claims experience, and
3) interest earned on investments over and above the rate required to maintain policy reserves. Having regard to the source of the surplus, the "dividend" so paid can be considered, in part at least, as a refund of part of the premium paid by the policy owner.
Life insurance policy owners of participating policies usually have four and sometimes five dividend options from which to choose:
1) take the dividend in cash,
2) apply the dividend to reduce current premiums,
3) leave the dividends on deposit with the insurance company to accumulate at interest like a savings plan,
4) use the dividends to purchase paid-up whole life insurance to mature at the same time as the original policy,
5) use the dividends to purchase one year term insurance equal to the guaranteed cash value at the end of the policy year, with any portion of the dividend not required for this purpose being applied under one of the other dividend options.
NOTE: It is suggested here that if you have a participating whole life policy and at the time of purchase received a "dividend projection" of incredible future savings, ask for a current projection. Life insurance company's surpluses are not what they used to be.


---
Dividend
Unlike dividends which are paid to company shareholders, participating insurance policy dividends are not based on the company's overall profits. Rather, they are determined by grouping policies by type and country of issue and looking at how each class contributes to the company's earnings and surplus.


---
Dividend Policy
This policy governs Canada Life's actions regarding distribution of dividends to policyholders. It's goal is to achieve a dividend distribution that is equitable and timely, and which gives full recognition of the need to ensure the ongoing solidity of the company. It also specifies that distribution to individual policyholders must be equitable between dividend classes and policyholder generations, and among policyholders within any class.


---
Downgrade
A classic negative change in ratings for a stock, and or other rated security.


---
equity
Refers to one of the two basic sources of capital for a business, the
other being debt (borrowed money). Most often, it is called owners'
equity because it refers to the capital used by a business that "belongs"
to the ownership interests in the business. Owners' equity arises from
two quite distinct sources: capital invested by the owners in the business
and profit (net income) earned by the business that is not distributed to
its owners (called retained earnings). Owners' equity in our highly developed
and sophisticated economic and legal system can be very complex—
involving stock options, financial derivatives of all kinds, different
classes of stock, convertible debt, and so on.


---
Ex-dividend
This literally means "without dividend." The buyer of shares when they are quoted ex-dividend
is not entitled to receive a declared dividend.


---
Federal credit agencies
Agencies of the federal government set up to supply credit to various classes of
institutions and individuals, e.g. S&Ls, small business firms, students, farmers, and exporters.


---
Financial assets
claims on real assets.


---
financial assets
claims to the income generated by real assets. Also called securities.


---
financing activities
One of the three classes of cash flows reported in the
statement of cash flows. This class includes borrowing money and paying
debt, raising money from shareowners and the return of money to
them, and dividends paid from profit.


---
Floating lien
General lien against a company's assets or against a particular class of assets.


---
Foreign Exchange Reserves
A fund containing the central bank's holdings of foreign currency or claims thereon.


---
Formula basis
A method of selling a new issue of common stock in which the SEC declares the registration
statement effective on the basis of a price formula rather than on a specific range.


---
Free on board
Implies that distributive services like transport and handling performed on goods up to the
customs frontier of the economy from which the goods are classed as merchandise.


---
Futures contract
Agreement to buy or sell a set number of shares of a specific stock in a designated future
month at a price agreed upon by the buyer and seller. The contracts themselves are often traded on the futures
market. A futures contract differs from an option because an option is the right to buy or sell, whereas a
futures contract is the promise to actually make a transaction. A future is part of a class of securities called
derivatives, so named because such securities derive their value from the worth of an underlying investment.


---
Group Life Insurance
This is a very common form of life insurance which is found in employee benefit plans and bank mortgage insurance. In employee benefit plans the form of this insurance is usually one year renewable term insurance. The cost of this coverage is based on the average age of everyone in the group. Therefore a group of young people would have inexpensive rates and an older group would have more expensive rates.
Some people rely on this kind of insurance as their primary coverage forgetting that group life insurance is a condition of employment with their employer. The coverage is not portable and cannot be taken with you if you change jobs. If you have a change in health, you may not qualify for new coverage at your new place of employment.
Bank mortgage insurance is also usually group insurance and you can tell this by virtue of the fact that you only receive a certificate of insurance, and not a complete policy. The only form in which bank mortgage insurance is sold is reducing term insurance, matching the declining mortgage balance. The only beneficiary that can be chosen for this kind of insurance is the bank. In both cases, employee benefit plan group insurance and bank mortgage insurance, the coverage is not guaranteed. This means that coverage can be cancelled by the insurance company underwriting that particular plan, if they are experiencing excessive claims.


---
Intangible asset
A legal claim to some future benefit, typically a claim to future cash. Goodwill, intellectual
property, patents, copyrights, and trademarks are examples of intangible assets.


---
investing activities
One of the three classes of cash flows reported in the
statement of cash flows. This class includes capital expenditures for
replacing and expanding the fixed assets of a business, proceeds from
disposals of its old fixed assets, and other long-term investment activities
of a business.


---
Investment grade bonds
A bond that is assigned a rating in the top four categories by commercial credit
rating companies. For example, S&P classifies investment grade bonds as BBB or higher, and Moodys'
classifies investment grade bonds as Ba or higher. Related: High-yield bond.


---
Junior debt (subordinate debt)
Debt whose holders have a claim on the firm's assets only after senior
debtholder's claims have been satisfied. Subordinated debt.


---
Lock-out
With PAC bond CMO classes, the period before the PAC sinking fund becomes effective. With
multifamily loans, the period of time during which prepayment is prohibited.


---
Market sectors
The classifications of bonds by issuer characteristics, such as state government, corporate, or utility.


---
Mortgage Insurance
Commonly sold in the form of reducing term life insurance by lending institutions, this is life insurance with a death benefit reducing to zero over a specific period of time, usually 20 to 25 years. In most instances, the cost of coverage remains level, while the death benefit continues to decline. Re-stated, the cost of this kind of insurance is actually increasing since less death benefit is paid as the outstanding mortgage balance decreases while the cost remains the same. Lending institutions are the most popular sources for this kind of coverage because it is usually sold during the purchase of a new mortgage. The untrained institution mortgage sales person often gives the impression that this is the only place mortgage insurance can be purchased but it is more efficiently purchased at a lower cost and with more flexibility, directly from traditional life insurance companies. No matter where it is purchased, the reducing term insurance death benefit reduces over a set period of years. Most consumers are up-sizing their residences, not down-sizing, so it is likely that more coverage is required as years pass, rather than less coverage.
The cost of mortgage lender's insurance group coverage is based on a blended non-smoker/smoker rate, not having any advantage to either male or female. Mortgage lender's group insurance certificate specifies that it [the lender] is the sole beneficiary entitled to receive the death benefit. Mortgage lender's group insurance is not portable and is not guaranteed. Generally speaking, your coverage is void if you do not occupy the house for a period of time, rent the home, fall into arrears on the mortgage, and there are a few others which vary by institution. If, for example, you sell your home and buy another, your current mortgage insurance coverage ends and you will have to qualify for new coverage when you purchase your next home. Maybe you won't be able to qualify. Not being guaranteed means that it is possible for the lending institution's group insurance carrier to cancel all policy holder's coverages if they are experiencing too many death benefit claims.
Mortgage insurance purchased from a life insurance company, is priced, based on gender, smoking status, health and lifestyle of the purchaser. Once obtained, it is a unilateral contract in your favour, which cannot be cancelled by the insurance company unless you say so or unless you stop paying for it. It pays upon the death of the life insured to any "named beneficiary" you choose, tax free. If, instead of reducing term life insurance, you have purchased enough level or increasing life insurance coverage based on your projection of future need, you can buy as many new homes in the future as you want and you won't have to worry about coverage you might loose by renewing or increasing your mortgage.
It is worth mentioning mortgage creditor protection insurance since it is many times mistakenly referred to simply as mortgage insurance. If a home buyer has a limited amount of down payment towards a substantial home purchase price, he/she may qualify for a high ratio mortgage on a home purchase if a lump sum fee is paid for mortgage creditor protection insurance. The only Canadian mortgage lenders currently known to offer this option through the distribution system of banks and trust companies, are General Electric Capital [GE Capital] and Central Mortgage and Housing Corporation [CMHC]. The lump sum fee is mandatory when the mortgage is more than 75% of the value of the property being purchased. The lump sum fee is usually added onto the mortgage. It's important to realize that the only beneficiary of this type of coverage is the morgage lender, which is the bank or trust company through which the buyer arranged their mortgage. If the buyer for some reason defaults on this kind of high ratio mortgage and the value of the property has dropped since being purchased, the mortgage creditor protection insurance makes certain that the bank or trust company gets paid. However, this is not the end of the story, because whatever the difference is, between the disposition value of the property and whatever sum of unpaid mortgage money is outstanding to either GE Capital or CMHC will be the subject of collection procedures against the defaulting home buyer. Therefore, one should conclude that this kind of insurance offers protection only to the bank or trust company and absolutely no protection to the home buyer.


---
Non-Smoker Discount
In October 1996 it was announced in the international news that scientists had finally located the link between cigarette smoking and lung cancer. In the early 1980's, some Canadian Life Insurance Companies had already started recognizing that non-smokers had a better life expectancy than smokers so commenced offering premium discounts for life insurance to new applicants who have been non-smokers for at least 12 months before applying for coverage. Today, most life insurance companies offer these discounts.
Savings to non-smokers can be up to 50% of regular premium depending on age and insurance company. Most life insurance companies offering non-smoker rates insist that the person applying for coverage have abstained from any form of tobacco or marijuana for at least twelve months, some companies insist on longer periods, up to 15 years.
Tobacco use is generally considered to be cigarettes, cigarillos, cigars, pipes, chewing tobacco, nicorette gum, snuff, marijuana and nicotine patches. In addition to these, if anyone tests positive to cotinine, a by-product of nicotine, they are also considered a smoker. There are some insurance companies which allow moderate or occasional use of cigars, cigarillos or pipes as acceptable for non-smoker status. Experienced brokers are aware of how to locate these insurance companies and save you money.
Special care should be taken by applicants for coverage who qualify for non-smoker rates by virtue of having ceased a smoking habit for the required period before application, but for some reason, fall back into the smoking habit some time after obtaining coverage. While contractually, the insurance company is still bound to a non-smoking rate, the facts of the applicant's smoking hiatus may become vague over the subsequent years of the resumed habit and at time of death claim, the insurance company may decide to contest the original non-smoking declaration. The consequence is not simply a need to back pay the difference between non-smoker and smoker rates but in reality the possibility of denial of death claim. It is therefore, important to advise the servicing broker as well as the insurance company of the change in smoking habits to make certain that sufficient evidence is documented to track the non-smoking period.


---
Option
Gives the buyer the right, but not the obligation, to buy or sell an asset at a set price on or before a
given date. Investors, not companies, issue options. Investors who purchase call options bet the stock will be
worth more than the price set by the option (the strike price), plus the price they paid for the option itself.
Buyers of put options bet the stock's price will go down below the price set by the option. An option is part of
a class of securities called derivatives, so named because these securities derive their value from the worth of
an underlying investment.


---
Payment date
The date on which each shareholder of record will be sent a check for the declared dividend.


---
Payment date
The date established for the payment of a declared dividend.


---
Pre-existing medical condition (Credit Insurance)
A medical condition that existed before you became insured. Most policies exclude benefits if the condition is related to the event that triggers a claim if occurs within a certain period (6-12 months) after you became insured.


---
Preferred stock
A security that shows ownership in a corporation and gives the holder a claim, prior to the
claim of common stockholders, on earnings and also generally on assets in the event of liquidation. Most
preferred stock pays a fixed dividend that is paid prior to the common stock dividend, stated in a dollar
amount or as a percentage of par value. This stock does not usually carry voting rights. The stock shares
characteristics of both common stock and debt.


---
Preferred Stock
A type of equity security where holders have a claim on the assets
and earnings of a company after the debt providers but before the
holders of common stock. Preferred stock generally pays a fixed
or floating rate dividend each year.


---
Price-specie-flow mechanism
Adjustment mechanism under the classical gold standard whereby
disturbances in the price level in one country would be wholly or partly offset by a countervailing flow of
specie (gold coins) that would act to equalize prices across countries and automatically bring international
payments back in balance.


---
process benchmarking
benchmarking that focuses on practices and how the best-in-class companies achieved their results


---
product life cycle
a model depicting the stages through
which a product class (not necessarily each product) passes


---
Realizable Revenue A revenue transaction where assets received in exchange for goods and
services are readily convertible into known amounts of cash or claims to cash.


---
Realized Revenue
A revenue transaction where goods and services are exchanged for cash or
claims to cash.


---
Record date
1) Date by which a shareholder must officially own shares in order to be entitled to a dividend.
For example, a firm might declare a dividend on Nov 1, payable Dec 1 to holders of record Nov 15. Once a
trade is executed an investor becomes the "owner of record" on settlement, which currently takes 5 business
days for securities, and one business day for mutual funds. Stocks trade ex-dividend the fourth day before the
record date, since the seller will still be the owner of record and is thus entitled to the dividend.
2) The date that determines who is entitled to payment of principal and interest due to be paid on a security. The record
date for most MBSs is the last day of the month, however the last day on which they may be presented for the
transfer is the last business day of the month. The record date for CMOs and asset-backed securities vary with each issue.


---
Related to : financial, finance, business, accounting, payroll, inventory, investment, money, inventory control, stock trading, financial advisor, tax advisor, credit.