Definition of Appreciation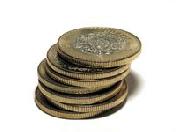 Appreciation
An increase in the perceived or actual value of an asset.


---
Appreciation
Increase in the value of a currency.


---
Related Terms:
a right to receive cash, stock, or a combination of cash and stock based on the difference between a specified dollar amount per share of stock and the quoted market price per share at some future date


---
These are securities that represent equity ownership in a company. Common shares let an
investor vote on such matters as the election of directors. They also give the holder a share in a company's
profits via dividend payments or the capital appreciation of the security.


---
The variability of a firm's value that results from unexpected exchange rate changes or the
extent to which the present value of a firm is expected to change as a result of a given currency's appreciation
or depreciation.


---
The theory that in certain situations, institutions wish to sell their shares but postpone the
share sales because large orders under current market conditions would drive down the share price and that
the consequent threat of securities sales will tend to retard the rate of share price appreciation. Support for this
theory is largely anecdotal.


---
A bond characteristic such that the price appreciation will be less than the price
depreciation for a large change in yield of a given number of basis points.


---
property of option-free bonds whereby the price appreciation for a large upward change
in interest rates will be greater (in absolute terms) than the price depreciation for the same downward change
in interest rates.


---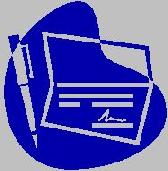 The limitation of the price appreciation potential for a callable bond in a declining interest
rate environment, based on the expectation that the bond will be redeemed at the call price.


---
Stage of a company's development just prior to going public, in Venture Capital language. Venture capitalists entering at that point have a lower risk of loss than at previous stages and can look forward to early capital appreciation as a result of the Market Value gained by an Initial Public Offering.


---
Related to : financial, finance, business, accounting, payroll, inventory, investment, money, inventory control, stock trading, financial advisor, tax advisor, credit.